DAVIET Student successfully running their startup in this pandemic
Magazo.in is a number one source for academic books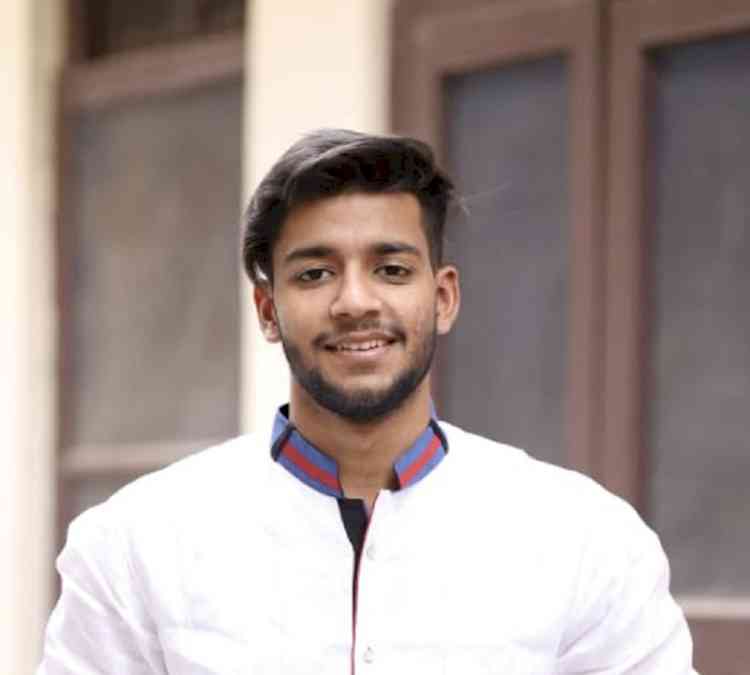 Jalandhar: A multivendor e-bookstore, Magazo.in was founded by DAVIET ECE Student Samridh in this COVID Pandemic with the aim of providing books to the School and College going students at their Doorstep and increasing sales of sellers whose business was affected during this pandemic by taking them to an online platform for selling refurbished books.
Magazo.in is a number one source for academic books. They are dedicated to provide the best of books with emphasis on customer desire fulfillment, customer service and dependability. 
Founded in 2021, the team has come a long way from its beginnings in India. When founder first started out, his passion for providing best to their customers drove them to do tons of research and take it all as an idea so that Magazo can offer you the best of all. Founder was able to turn his passion into a reality.
For sellers, they can visit the site and can register under "SELL" and then their account will be created and they can further have access to their dashboard where they can see analytics of their sales and can upload their products. This would also help them in taking their store online and providing best to their customers and improve their sales with a minimal commission charges.
For buyers, this website basically deals with refurbished books of secondary level, senior secondary level, college level and competition level which are available at very low prices with good condition.
During discussion, founder Samridh said that the customer will get 24*7 customer supports via Calling, Mail, Instagram, Facebook, LinkedIn or Live Chatbot.
He said, in this Pandemic the Doorstep delivery of books will be available and including to this delivery will be non-contact as in this hard time we want safety of our customers as well as the person going to deliver the Books.
Most important point to be considered is that there is within 72 hrs delivery guaranteed in Punjab or you'll get the book free of cost (excluding the lockdown time period).
For availing a discount of 10% on your first purchase you can apply a coupon code "WELCOME10". This will give you a discount of 10% instantly and you can enjoy books at discounted price.
Founder, Samridh specially thanked their Mentor Er. Vishav Kapoor (Manager-Industry Interface, DAVIET) for motivating and providing Training, Technical & Financial assistance throughout his startup journey.
He also felt their gratitude for Dr. Manoj Kumar, Principal DAVIET, Dr. Sushil Prashar (Convener-Centre of Incubation and Entrepreneurship) and Dr.Neeru Malhotra (HOD, ECE) for guidance and promoting entrepreneurship in the institute.