Daljeet's character gave me an opportunity to reinvent myself
Says, Sayantani Ghosh from Sony SAB's Tera Yaar Hoon Main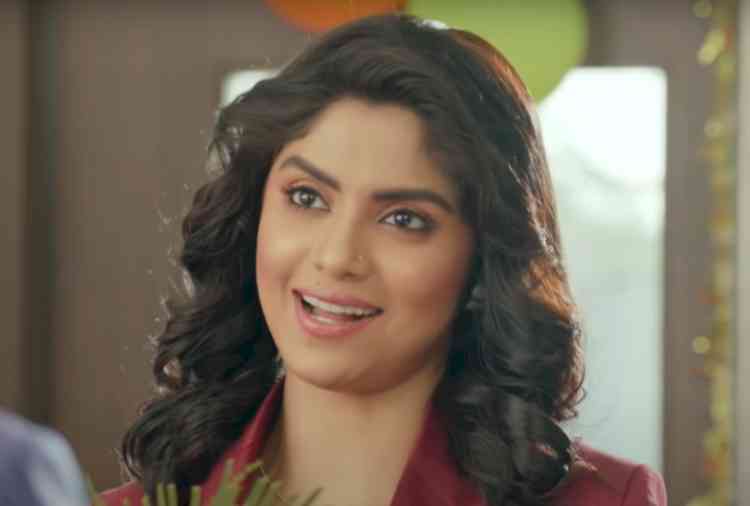 Sayantani as Daljeet Bagga in Sony SAB's Tera Yaar Hoon Main.


•    What made you accept Tera Yaar Hoon Main? How does it feel to be associated with Sony SAB?
o    I am really excited to be associating with Sony SAB as I have been wanting to do a show with Sony SAB for a while now. With Tera Yaar Hoon Main, what stood out the most for me is the genre of the show. I have tried my hands at various genres but light-hearted comedy is something that people do not instantly associate me with. As an actor these are the opportunities that you look for to reinvent yourself and show another side of your talent to the audiences. I am hoping that the viewers of Tera Yaar Hoon Main enjoy the episodes further and show Daljeet lots of love and support.
•    What makes this show special? What makes Tera Yaar Hoon Main stand out from all other shows?
o    Tera Yaar Hoon Main stands out for its light hearted slice of life storyline. The show is such that is bound to evoke heartwarming emotions in the audience. It beautifully showcases the trial and tribulations of parents while raising their kids and being at par with their generation. The show makes for a complete family entertainer.
•    What were your first thoughts about your character Daljeet?
o    2020 has been a daunting year and I wanted a role that I could enjoy and have fun playing. My first thoughts on my character Daljeet Bagga was instantly that she is a today's woman who wears many hats. She is a boss, a mother and a woman of substance. But there are some challenging aspects to her life as a single mother. Daljeet will bring a new flavor to the show and her entry will be the catalyst to several twists.
•    You are donning a brand new look. What was your first thought about your look?
o    This is the first time I am trying on a short hair do. Generally my fans and viewers have previously seen me only in long locks but this change is new and exciting for me. Daljeet as a character, is a powerful woman and yet very laid back. So, during her entry itself she was seen in a power suit but she will often be seen in oversized shirts. This look for me is new and fresh as I have often been seen in Indian attires so far.
•    Please share something about your character, Daljeet
o    Dailjeet is a fun character to begin with. She is Rajeev's boss. She is a strong, warm hearted and a versatile woman. While being a boss lady, she is also a single mother. What makes the character further interesting is the fact that behind the strong and powerful exterior she is fighting her personal battles. On a personal front, I haven't really done a Punjabi character. So as a performer I am always looking for things that challenges me. This character is challenging for me because being a Bengali, it is not so easy to speak Punjabi and deliver the nuances to perfection.

•    How has the experience been shooting for the show with the cast and crew?
o    I go back a long time with the production house and it was a great opportunity to again come on board with them. I may have entered the show later but everyone has given me such a warm welcome. Ssudeep has been really sweet and supportive. He always makes me really comfortable during the scenes. I feel this team is really energetic and full of enthusiasm. So, everyday it is a lovely experience to come to work and contribute to the show.
•    What kind of response have you been receiving from your fans and the viewers of Tera Yaar Hoon Main?
o    I have been overwhelmed with the response from our audience. While I am a new addition to the show, people have welcomed me with lots of love and support. Daljeet and Rajeev are such contrasting characters and I am sure everyone will enjoy watching them.
•    What would you like to say to your viewers?
o    All I would like to say to the viewers and fans of the show is that we all have put in a lot of hard work into this and I hope they keep loving and supporting us. Tera Yaar Hoon Main is the perfect bouquet of emotions which everyone can relate with or enjoy watching. So keep watching Tera Yaar Hoon Main.