Cycle rally under Fit India Movement 
50 students participate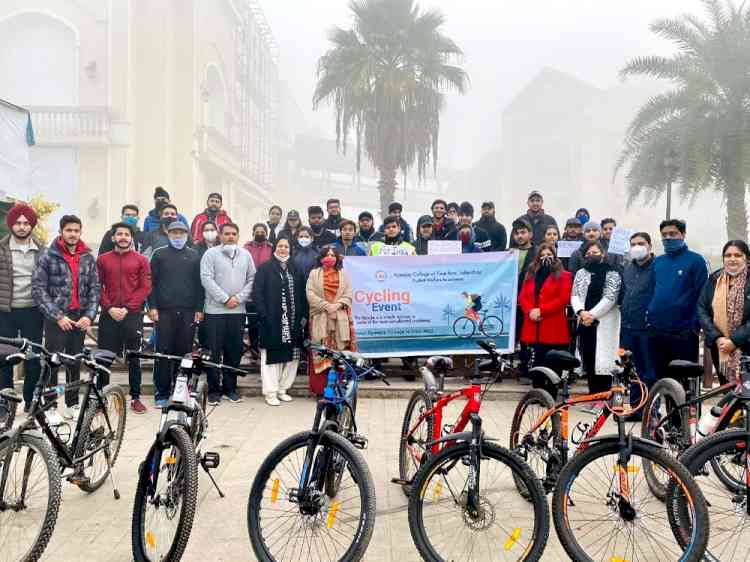 Jalandhar: The 50 students of SWA Wing of Apeejay College of Fine Arts, Jalandhar participated in Cycle Rally under Fit India Movement. The cycle rally began from the college campus to Curo mall covering the distance of 10 kms. (to and fro).
Principal Dr. Neerja Dhingra putting forth her views about the cycle rally said that to associate young minds with health related activities is one of the important things which we as mentors need to prioritize. The healthy youth will only form the strong foundation of the nation tomorrow. She appreciated the spirit of students for participating in the cycle rally.
She also appreciated the efforts of Dr. Jagmohan Mago, Dean SWA and Ms. Payal Arora for successfully organising the cycle rally.