CU HP promoted all students of even semesters: Dr Sanjeev Sharma
The Central University has issued a notification today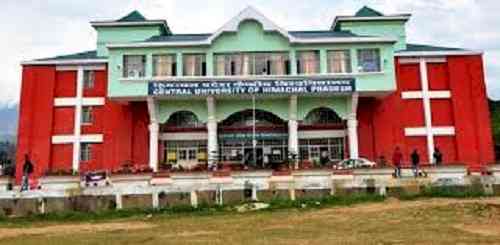 A symbolic photograph.
Dharamshala: In the Central University of Himachal Pradesh, have promoted all the students of the even semester of 2019-20 academic session.

The Central University has issued a notification today in this regard in Dharamshala.  According to this notification, the Central University has promoted all the students of the even semesters (second and fourth for undergraduates and second for ost-graduates classes) of the academic session 2019-20.

According to the University's Controller of Examinations, Dr. Sanjeev Sharma, the final results of the courses of intermediate students of the even semester of 2019-20 academic session will be announced on the basis of internal assessment given during the semester.

The university clarifies that the SGPA of the current session to calculate the final grade point average and to prepare the merit for the awards of the gold medal,  will not be counted. It said that if a student is not satisfied with this grade award system  or wants to include this grade in the grade point calculation, then he / she will have to take the examination of the relevant paper after the Covid 19 Pandemic  situation becomes normal.

University Vice Chancellor Dr. Kuldeep Chand Agnihotri has confirmed the start of four new courses by the University. Agnihotri said, "Central University Dharamshala have added four new courses, which includes a master's degree in Punjabi and painting, a postgraduate diploma in Hindu studies, and certificate courses in the Kashmiri language (Sharda script)."

PRO CU Dharamshala Ms Pooja Awasthi said that the last date of application for master's degree course in Punjabi and painting has been kept as 21 August. 30 seats are to be filled in Punjabi and 10 in painting. She added that the online admission process has started for these courses and   all information in this regard is made available on the University website.