CT University welcomes new students via e-orientation programme
The students who have already taken admission in the campus are attending this programme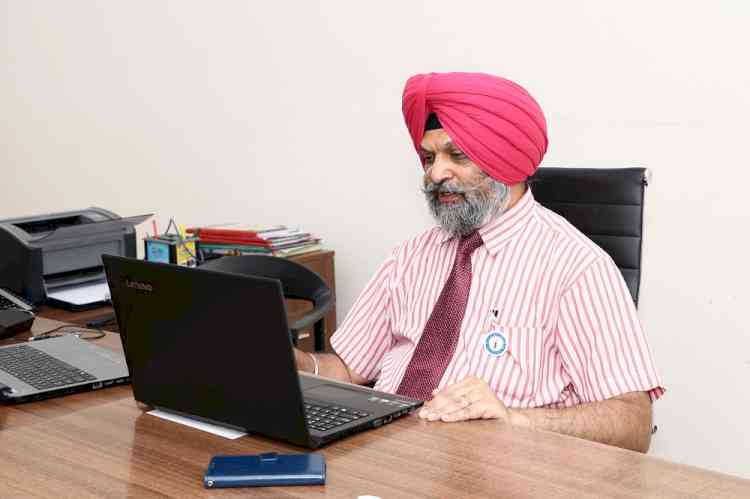 Dr Gurvinder Bakshi, Dean Academics, CTU while addressing new comers.
Ludhiana: CT University, Ludhiana, has conducted a 2-day e-Orientation programme titled Neophyte, an online welcome event for parents and freshmen in the period of Covid-19. The programme focused at providing the know-how about the campus' rules, regulations and upcoming course work. The students will be enrolled in their domain based classes.
The students and parents across Punjab were a part of this session. During the inauguration, the students and parents were addressed by CTU Chancellor Charanjit S Channi, Vice Chancellor Dr Harsh Sadawarti, Managing Director Manbir Singh and Amrit Kalsi, HOD, Center of Happiness along with other dignitaries, who wished the students best of luck for the future.
With an innovative and out of the box teaching learning strategy, CTU is one of the campuses to have its online orientation programme. The students who have already taken admission in the campus are attending this programme. The university is providing a unique touch to the educational sector and students are engaged in the new batch of studying.
Dr Gurvinder Bakshi, Dean Academics, highlighted, "The key deliverables of this programme are domain based classes for new joiners, student centric activities, introduction to various rules, personality classes, entrepreneur skills expert talks, etc."
CTU Vice Chancellor Dr. Harsh Sadawarti welcomed the new students and encouraged them to adopt the means of e-Learning in this challenging time of COVID-19.