CT University organizes talk for budding lawyers on working of jails during lockdown
Iqbal Singh Dhaliwal, Additional superintendent Central Jail, Ludhiana discusses working of jails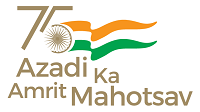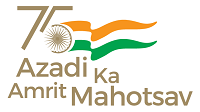 Ludhiana: School of Law, CT University organized a webinar on 'Working of Jails during lockdown: Issues and Challenges' where the speaker remained, Iqbal Singh Dhaliwal, Additional Superintendent, Central Jail, Ludhiana.
The speaker highlighted the causes and factors that are affecting the spread of Covid -19 and also that what challenges police force is facing while tackling this pandemic. While discussing Dhaliwal said, "Youth is more frustrated and out of control than aged people but the police is doing their best to deal the outrage with patience. I request people to stay calm and stay inside for their own safety and for the police also because they have families too." Also, discussing about the core field he told that jails are sanitized on regular basis and no new inmates are taken in, five jails have been nominated as special jails where new inmates are taken. Proper screening, test of every new inmate is being done. As per instructions from Government, paroles and interim bails are given on condition, so that number inside jails can be reduced and distancing can be maintained.
Dr Kamaljeet Kaur, Principal School of Law while thanking the guest said that, "The expert also guided students to join online courses related to covid-19 as that is the best way to keep oneself updated and informed."
The session ended with questions and answers of students which were answered by the expert in detailed manner.
Dr Harsh Sadawarti, Vice Chancellor, CTU wished police fraternity a good luck and best of their health.