CT University organises Hostel Premier League Season 1
More than 280 students and faculty from various states and countries participated under one roof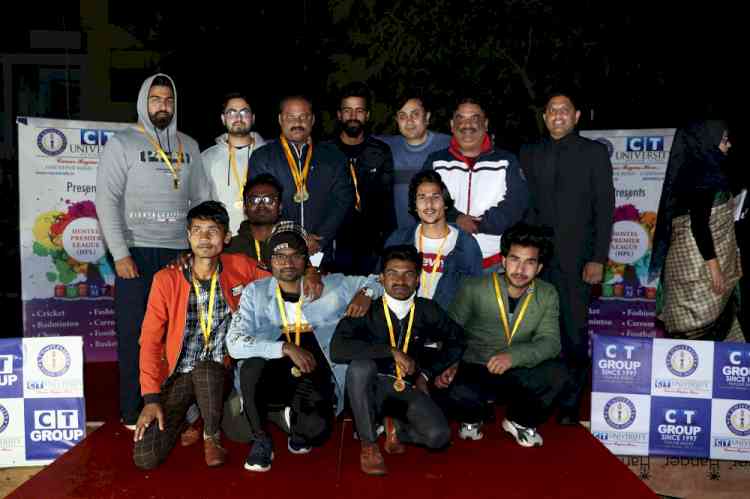 Ludhiana: CT University launches a flagship series of events under 'Hostel Premier League' (HPL)- Season 1, which was launched by CTU Chancellor Charanjit Singh Channi. The one week programme comprised of Anatakshari, board games like Ludo, Carrom, Chess; Sports activity like Basketball, Badminton and Football and also a fashion show.
More than 280 students and faculty from 5 countries and more than 12 states participated in all the activities. The winners were: Team Desert in Cricket (boys), Team Neon (girls); for student fashion show Umar Farooq from School of Healthcare Sciences and Paramedical Sciences bagged the title of 'Mr Charming' and 'Ms Charming' title went to Deliwe from School of Healthcare and Paramedical Sciences; whereas for faculty's fashion show, 'Mr Handsome' remained Assistant Professor, School of Management Studies, Harvinder Singh and 'Ms Elegant' remained Assistant Professor Navpreet Kaur, School of Pharmaceutical Sciences.
Meanwhile, each event's winner was awarded on the closing ceremony. Director Cultural, Dr Sachin Sharma, said, "These series are focusing on bringing out the best in a student on an informal note, whereas, this talent can be shaped for the future national or international formal events. These in-house platforms can let student shun the hesitation and stage fear which can be beneficial for the student's future."
Chancellor Charanjit Singh Channi and Vice Chancellor Dr Harsh Sadawarti congratulated the winners and extended best wishes for Season-2.