CT University holds workshop on integrated approach of treatment for shoulder complex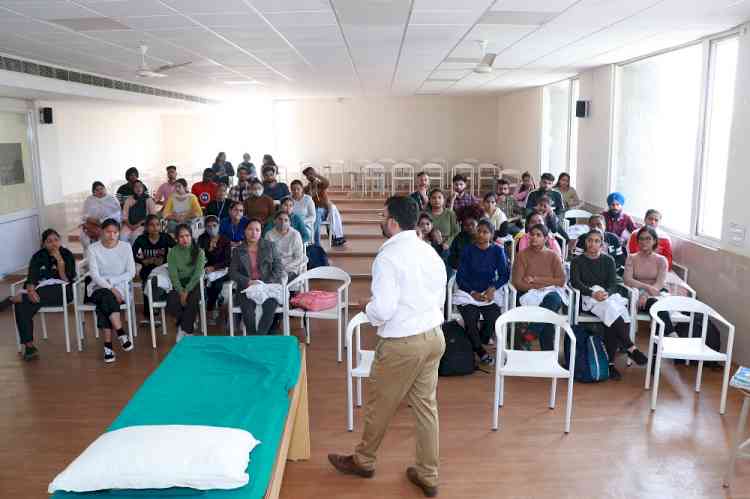 Ludhiana, December 9, 2021: A workshop on 'Integrated Approach of Treatment for Shoulder Complex' was conducted today at CT University, Ludhiana. It was organized by the Department of Physiotherapy of School of Healthcare and Paramedical Sciences.
In this Dr. Sorabh Sharma, Associate Professor and Junior Research Scholar of Punjabi University, Patiala remained the guest speaker. In this workshop, he informed the students about biomechanical analysis of the patient's problems, anatomical structures, palpations, assessments and their treatment.
Dr. Sharma told that the physical therapy has become more essential as a rehabilitation and recovery tool for patients facing muscular pains, body malfunctioning, neurological disorder, paralysis or even for curing body injury causing joint pains. This workshop was managed by Dr. Sarvaya.
On this occasion, CTU Vice Chancellor Dr. Harsh Sadawarti, Head of Department Dr. Raminder Kaur, teachers and students were present.