CT University holds blood donation camp 
The camp under the supervision of Civil Hospital and The Red Foundation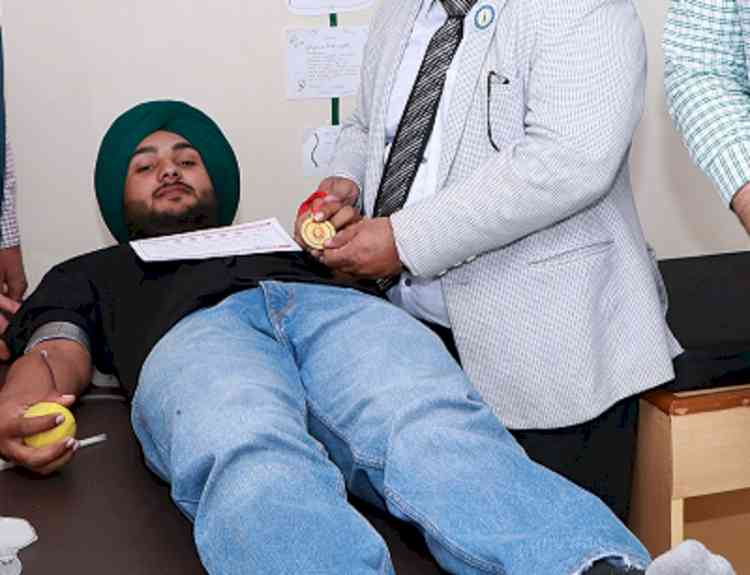 Ludhiana, November 18, 2021: With the intent of Corporate Social Responsibility, CT University organized a 'Blood Donation Camp' with The Red Foundation (NGO) under the guidance & supervision of Civil Hospital, Ludhiana.
During the camp, more than 100 students & faculty members donated their blood voluntarily. A contingent of 10 team members comprising of doctors and technicians from Civil Hospital, staff and students of CT University contributed effectively for the same under the guidance of Dr. Gurinder Singh Grewal. The students were counseled for safety & significance of Blood Donation in societal interest.
Harpreet Singh, Vice Chairman, CT University highlighted the importance of Blood Donation which can help to save thousands of lives. He inspired the students to come forward and donate blood to safeguard lives of others.
On this occasion, Vice Chancellor of CTU, Harsh Sadawarti was also present along with students and staff members.