CT University establishes NCC unit at campus
Other than just military training, the cadets will also learn several other valuable things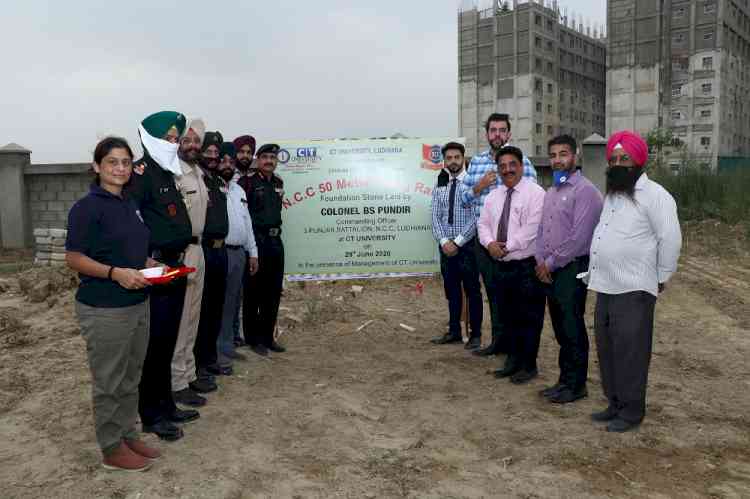 Ludhiana: After getting a recommendation to establish its NCC unit under 3 Punjab Battalion NCC from NCC Group Headquarter, Ludhiana, CT University has laid down the foundation stone of 50 meter Firing Range at its campus. It was laid by Colonel BS Pundir, Commanding Officer of 3 PB. BN. N.C.C, Ludhiana in the presence of CT University's Managing Director Manbir Singh, Vice Chancellor Dr Harsh Sadawarti, Vice Chairman Harpreet Singh and K. Jabar S Gill, Lieutenant Associate NCC Officer.
The University has got sanction of 160 cadets to be enrolled in a span of 3 years along with female cadets. Also, University is going to construct the Firing Range along with Obstacle Course for cadets of NCC so that they can be trained well in advance.
CT University's Managing Director Manbir Singh, while congratulating one and all said that this is for generating the best in a student. NCC is a highly reputed body which is also a second line of defence. In India, many youngsters are trained in line with defence in case the need arises. If one has zeal to serve the nation, this is the right opportunity.
Other than just military training, the cadets will also learn several other valuable things such as selflessness, honesty, discipline, hard work and ways to build confidence and gain leadership qualities.