CT University adopts e-learning and paperless methods
Various E-learning methods have been incorporated by faculty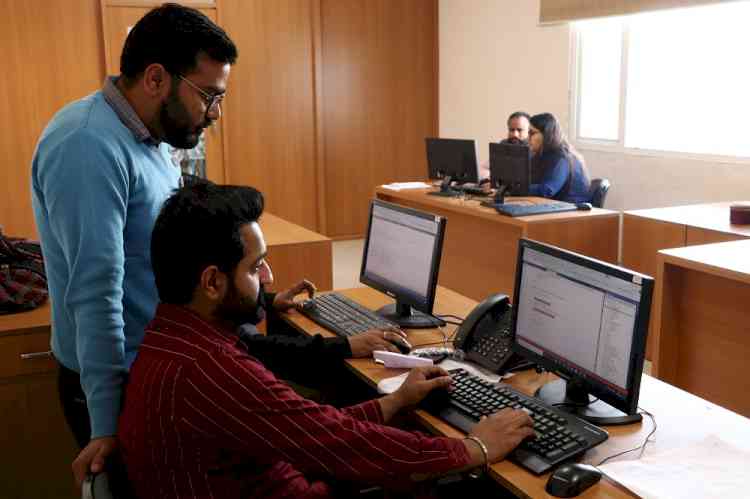 Ludhiana: Where CoronaVirus has taken a toll over the lives of residents, there CT University, Ludhiana is taking all successful measures in educating students through the use of online mediums. Various E-learning methods have been incorporated by faculty and regular assignments and lectures are delivered to cope up with the syllabus.
Not only for students, University has also taken a step forward by going Digital and successfully implemented ERP solution in just a time span of four months with such a big success to achieve paperless university. This module is functional for staff, students, administration and various other sections.
The paper activities have been replaced by ERP modules like Staff Attendance and Rectification, Staff Leave Module and Rectification, Online Announcements, Notification and Two way Messages Communication System, Mass Bunk Reporting, Staff Movement, Task Allocation System, Library System with Student Feedback, Online Inventory Requisitions and Requests and Relationship Management System, Online Gate Pass, Hostel Student Leaves, Day Out/In Interfaces, Programs, Schemes of all academic sessions, etc.
Explaining about achieving the goal of paperless campus, Rakesh Plaha, Assistant Director, ERP explained, "Our team has used latest .NET Framework, MVC, Entity Framework 6 with Core Functionality; for backend database SQL 2019; Salt Encryption to secure the data and its access, Token Based authentication for better Mobile Functionality, Attendance System Fully Integrated on ERP Server with fully automated Job Queues for Leave and Attendance Management at various scheduled time frames. Our core agenda was to minimize the paper wastage, in process of saving environment. The use of paper has sharply decreased to 90%"
Manbir Singh, Managing Director and Dr Harsh Sadawarti, Vice Chancellor congratulated the team for such an economical and socially uplifting development which is beneficial for students as well as staff of University.