CT Group signs MoU with International Human Rights Organization
Advocate Vikrant Rana emphasised on the Legal Rights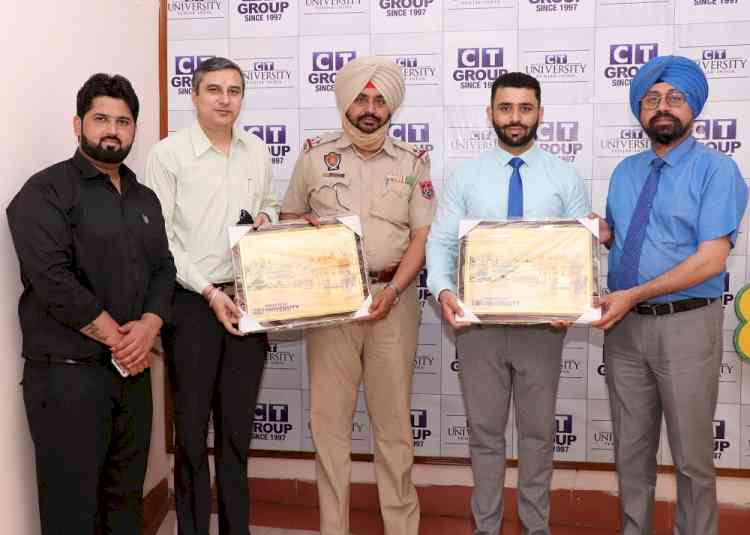 Jalandhar: CT Group of Institutions, South Campus, Shahpur has signed a Memorandum of Understanding (MoU) with International Human Rights Organization (IHRO). The MOU was signed in the presence of dignitaries Advocate Vikrant Rana- Director Legal Punjab International Human Rights Organization, Dr. GS Kalra- Campus Director, Shahpur Campus, Dr. Anupamdeep Sharma- Dean Academics, Vansh Raheja- Manager, CCPC, Maninder Kaur- Joint Secretary International Human Rights Organization and Bhavna Kapoor. 
Advocate Vikrant Rana emphasised on the Legal Rights and the framework on which both the parties will solve the problems that are related to different sectors. This MoU holds a great importance in many aspects as it is not only an association of two organisations but also a great platform for the students' professional upliftment. This MoU will have a great benefit to all the students especially for Law students.
Telling about it, Vansh Raheja said, "The objective of signing this MoU is mobility of staff, faculty and students and focusing upon research activities, training and publications and Human Rights. A monitoring committee has also been formed. This union ship is of great importance for CT Group of Institutions as the students and staff will get a great exposure in terms of knowledge, skills and programmes to be organized in near future.
CT Group Managing Director Manbir Singh and Campus Director Dr. GS Kalra congratulated both parties for having this MoU signed as this will surely prove fruitful for staff, students as well as larger public.