CT Group marks International Women's Day
From webinars to seminars and fun filled get together, CT promotes womanhood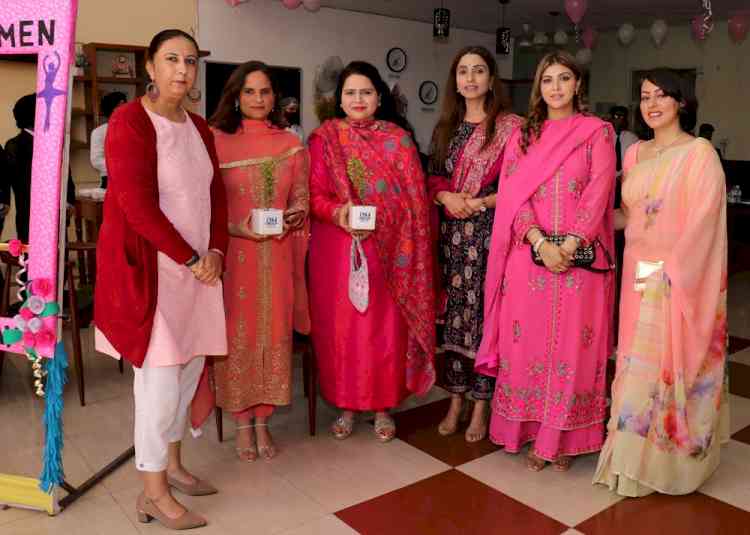 Jalandhar, March 8, 2022: In order to mark the auspicious occasion of International Women's Day, CT Group including its North Campus Maqsudan and South campus Shahpur organized various events.
CT Group Maqsudan celebrated the occasion by holding a seminar on women empowerment in which Mamta Bahal, Principal Seth Hukam Chand school, Neeru Nayyar, Principal Shiv Jyoti school, Riya Arora, Entrepreneur and founder of MAAC, Dr. Amita Sharma (Gynecologist) and Anuradha Wadhwan, Lecturer Doaba Khalsa Model Sr. Sec School remained guests of honor.
On the other side, CT Group of Institutions, South Campus, Shahpur organised a fun filled get together in which renowned ladies from city attended and marked the day. The chief guest for the occasion remained CT Group Co-Chairperson Parminder Kaur Channi and Tanika Singh. Along with her, women namely Indu Khanna, Raj Makkar, Dr. Arvinder, Goni Sagoo, Maninder Dhiman, Seema Arora, Seema Soni, Mangla Sahni, Khushi Dhiman, Radhika Sharma, Harseerat Sanghera, Anu Kiran, Anjali Dada, Vikrant Rehani were present along with PhD women faculty of CT Group. They played numerous games along with a meaningful discussion over women empowerment – break the bias.
Many departments like CT Institute of Law, CT Institute of Pharmaceutical Sciences, MK College of Education and CT Institute of Higher Studies held discussions and competitions like slogan writing, debate, poster making, singing etc were organized.
CT Group Co-Chairperson Parminder Kaur Channi, Tanika Singh, Campus Directors Dr.  Rahul Malhotra and Dr. Yogesh Chhabra, Dr. Jasdeep Kaur Dhami wished everyone on the occasion of women's day.