CT Group holds workshop on NAAC Accreditation
The workshop was designed to enlighten the knowledge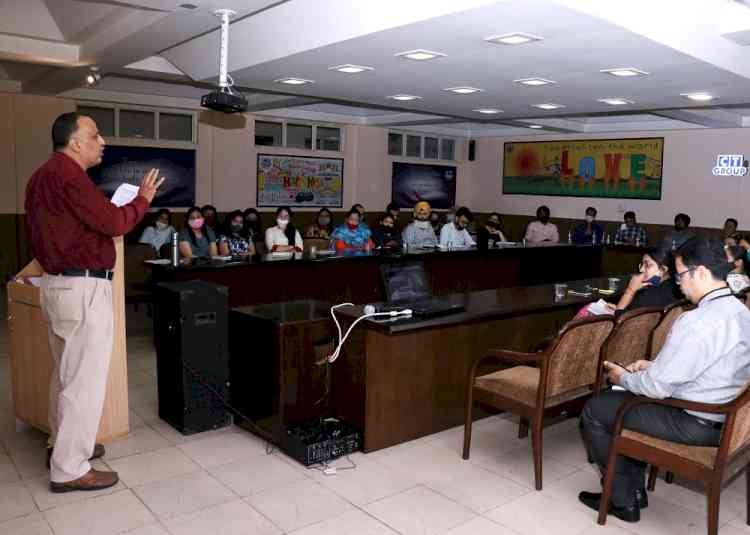 Resource person Sandeep Chahal while interacting with staff members.
Jalandhar: CT Group of Institutions, South Campus, Shahpur held an exclusive workshop on "NAAC Accreditation" by the resource person Sandeep Chahal, Associate Professor from one of the colleges. He has worked and helped many colleges to get NAAC Accreditation.
The workshop was designed to enlighten the knowledge of all the team members of CT Group regarding the contents and traits required for an institution to get NAAC Accredited. The team members of the institute participated in it and enhanced their knowledge about the various concepts of NAAC Accreditation.
The speaker focused upon AQAR i.e. Annual Quality Assurance Report. He talked about the importance and functioning of IQAC (Internal Quality Assurance Cell). He further highlighted about the body formation of IQAC, the relationship and interest of all stakeholders of the institute. Later, he talked about the data duration to be considered for financial and academic records.
He also talked at length about various criteria's mentioned in NAAC accreditation and explained each criterion in detail. In this workshop he made all the team members to understand the sense of belongingness towards the institution.
Dr. GS Kalra, Campus Director expressed his gratitude towards the guest's teachings. He said that this workshop was indeed needed and has helped all the team members to understand the concept of NAAC Accreditation in a better way.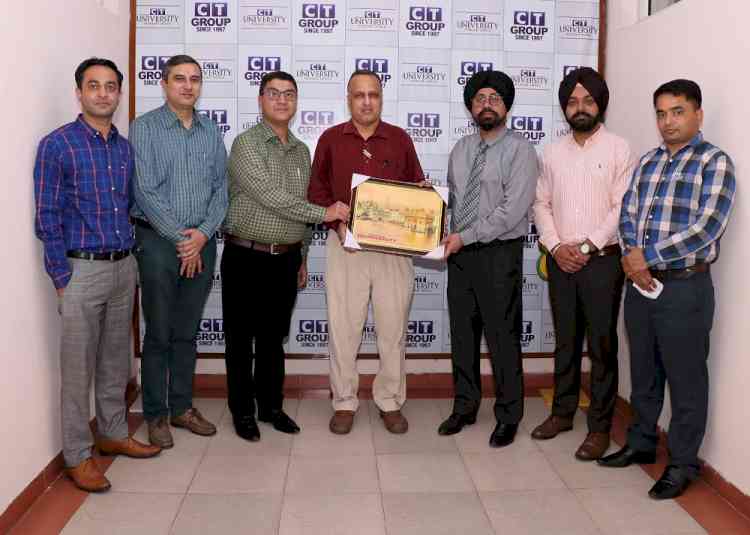 CT Group Shahpur campus director Dr. GS Kalra, Maqsudan director Rohit Malhotra, Anupamdeep Sharma while honoring resource person Sandeep Chahal.