CSR Initiative by Jia Diamonds: 200 PPE kits and over 1000 N95 masks donated
Jia Diamonds had made a team of nearly 100 volunteers who helped the organisation achieve its targets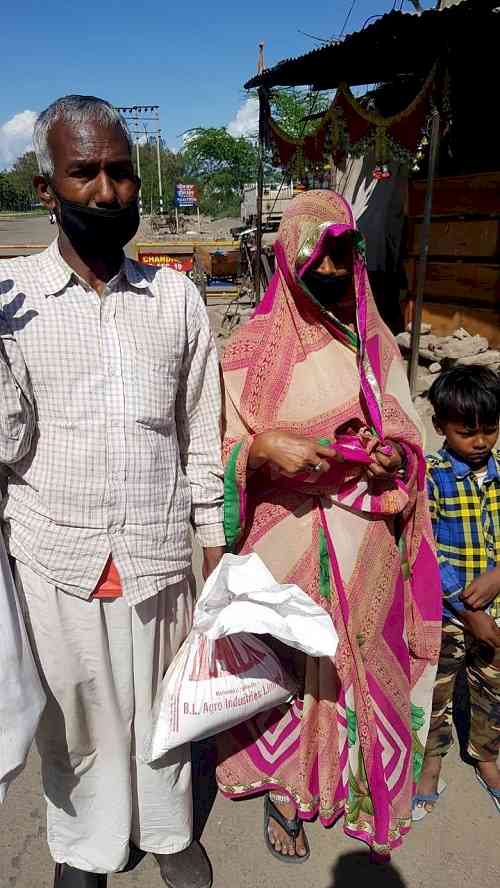 Kuch To Karo-Na Campaign by Jia Diamonds under its CSR has concluded.
Chandigarh: Sec 37 based Jia Diamond's nearly 3 month long initiative 'Kuch to Karo-Na' aimed at extending a helping hand to frontline warriors against COVID 19, and those from the underprivileged segment of society has concluded. The campaign was conducted in tricity and also Sonepat.
 
H C Goyal, Founder, Jia Diamonds said, "As part of our Corporate Social Responsibility (CSR) we donated 200 PPE kits and 1000 N95 masks to different hospitals in tricity.Sohana Hospital was given the maximum COVID protective equipment for doctors fighting the pandemic. Other than this, volunteers prepared meals for the hungry, we served freshly cooked food to as many as 3000 people daily for nearly 3 months." 
 
In the past 3 months, the  jewellery label donated rations to families like those living on footpaths, physically challenged individuals on the streets, beggars and people living in slums and congested colonies. Even medicines were provided to those who needed them. The corporation also organised a bhandara at Zirakpur for migrant labourers who were leaving tricity for their native places.
 
It is noteworthy that Jia Diamonds had made a team of nearly 100 volunteers who helped the organisation achieve its targets. The volunteers used their contacts to spread a network and got calls from needy people and then volunteers went and gave essential items like ration to those in dire requirement of these.