Credit Outreach Programme organised at R-Seti today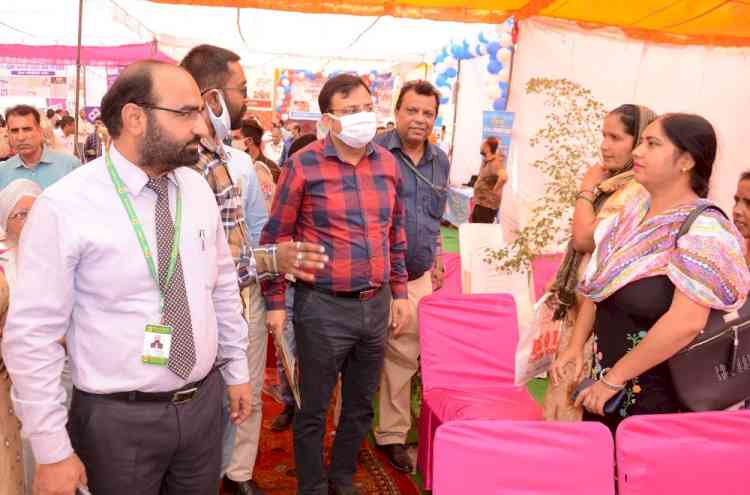 Ludhiana, October 21, 2021: As per guidelines received from Government of India, a credit outreach program was organised by Punjab & Sind Bank Lead bank office Ludhiana at Rural Self Employment Training Institute, Hambran Road, here today. The Program was  inaugurated by ADC(D) Amit Kumar Panchal. 
A total of 17 Banks including NABARD  participated in this program. Among the private sector banks, only HDFC participated in the program. Total 161 loans amounting to Rs. 12.70 crore have been given and sanction letters distributed to beneficiary of all type of loan schemes like MSME, agriculture and other Government sponsored schemes. 
While addressing the gathering, ADC(D) Amit Kumar Panchal urged the banks to give financial assistance to maximum number of people especially weaker sections and women.
Zonal Manager Punjab and Sind bank Ashni Kumar welcomed the guests and other controlling heads of different banks and  assured the administration to sanction to needful people and all section of sector. 
Lead Bank manager Sanjay Kumar Gupta described the benefits under Jan suraksha schemes  and DDM Nabard Sanjeev Kumar described  about  scheme of their department. The zonal Manager/Regional Head /Head of the department of all banks are present there and distributed the sanction letters  to beneficiary of their bank.