Covid 19: Tenants residing in vehras/houses should not be asked to pay one month's rent: DM
Violating these orders to attract fine and imprisonment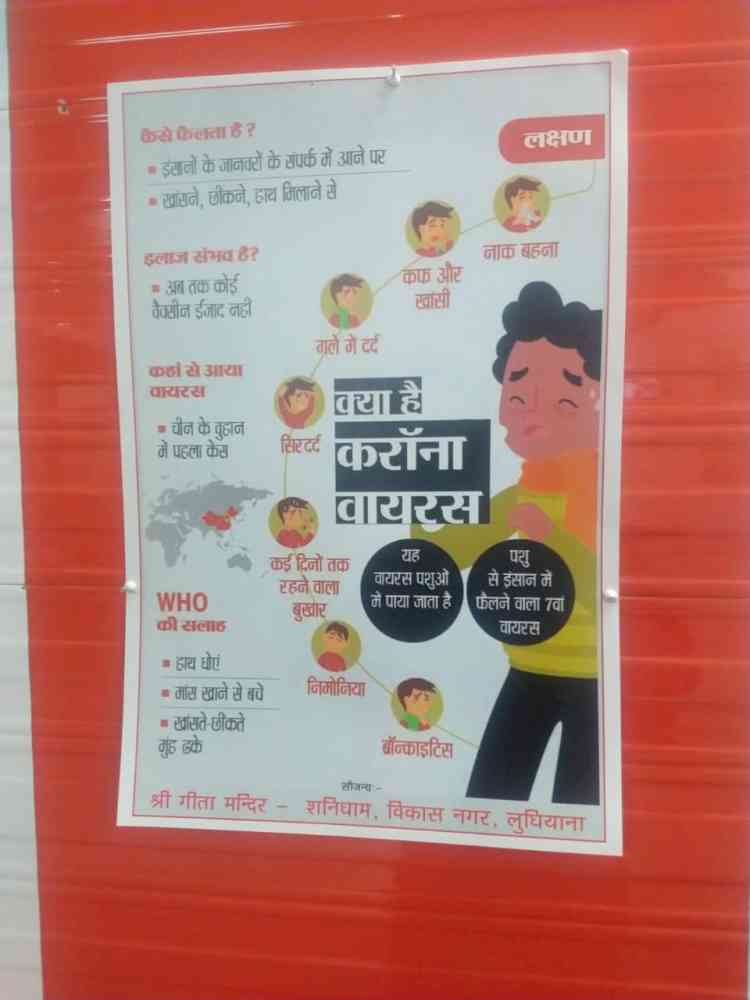 A symbolic photograph.
Ludhiana: In view of the lockdown in the district, the industrial establishments have been closed and the workers/officials/employees from other states, who were working there, have started their journeys back home. Some of them have started their journeys on foot, which is a violation of the lockdown orders.
    While providing relief to such persons, District Magistrate-cum-Deputy Commissioner Mr Pradeep Kumar Agrawal have issued an order under National Disaster Management Act 2005 stating that the house/vehra owners where such tenants reside should not demand monthly rent from them.
    Mr Agrawal said that when someone starts his/her journey on foot towards their home place, they become prone to get affected by Novel Coronavirus. That is why, such persons should reside in their houses/vehras only. He said that the house owners would not be allowed to ask for monthly rent for one month from such persons. If any persons demands rent from these persons, then he would be fined or face imprisonment or both. He said that complaint regarding such violation can be reported at 01612401347, 01612402347.
    He said that if any person decides to stay back at their home, the government would provide them with both boarding/lodging and food. He said that with the help of NGOs and social organisations, the district administration would ensure that they are provided with both dry ration as well as cooked food. He said that the administration is also trying to ensure that such persons should be employed in their factories so that they should not face any problem.
    Mr Pradeep Kumar Agrawal further said that to deal with the violators of the orders related to the lockdown, four open jails have been set up temporarily in district Ludhiana. These locations include New SD School, 33 feet Bahadurke Road, Indoor Stadium on Pakhowal Road, Guru Nanak Stadium Ludhiana and Valmiki Bhawan in Moti Nagar Ludhiana. He informed that Superintendent, Central Jail, Ludhiana have been deputed as the overall incharge of all these four jails. He informed that four Additional Deputy Commissioner of Police level officials have been deputed as Assistant Superintendent Jail at these four locations.