Covid-19: Punjab BJP leader Ashok Sareen writes to CM 
Highlights problems being faced by people in getting supply of essential commodities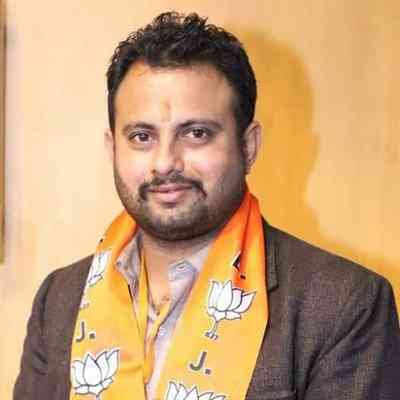 Punjab BJP media in-charge Ashok Sareen.


Jalandhar: Punjab BJP leader Ashok Sareen, an advocate, has written to Punjab chief minister suggesting to improve door to door supply of essential commodities in Punjab in view of the situation arisen due to corona virus.
He wrote to the chief minister stating that state administration is doing tremendous job in supplying essential commodities to the citizens of Punjab but it is not able to reach every household. 
He added that shopkeepers who are authorised to provide door to door delivery to citizens in their respective areas are not able to perform due to lack of staff and lack of delivery boys. The phone numbers of these shopkeepers are not working and some are not picking up the phone calls.
This is creating panic among citizens particularly in the poor and weaker sections of the society. They are not able to get medicines, vegetables, milk and other grocery items. 
He gave certain suggestions to solve this problem of demand and supply. He suggested to immediately appoint BLOs(Booth Level Officers)who have all the lists of voters with proper phone numbers in their particular area and they know each and every household to assist to provide essential commodities. These BLOs will appoint 4 youngsters or volunteers in their respective booths who will provide essential commodities but they will not roam collectively to avoid infection to spread. In this way door to door supply of essential commodities can be made easy. Similar steps can be taken in the rural areas. There is Supervisor on every 10-15 BLOs and there is Nodal Officer over every Supervisor who can report to district administration. The retailer to door step of citizen can be managed by these BLOs and volunteers.
He also suggested that the wholesaler to retailer chain can be managed by local administration. The retailer to household can be managed by these BLOs. 
Further, he suggested that the local administration should also make check on the pricing of all the essential commodities so that it can reach at an affordable price to citizens so that price rise can also be controlled. 
"By these steps we can improve our door to door supply to citizens", he hoped.