Counting for registered graduate constituency begins at PU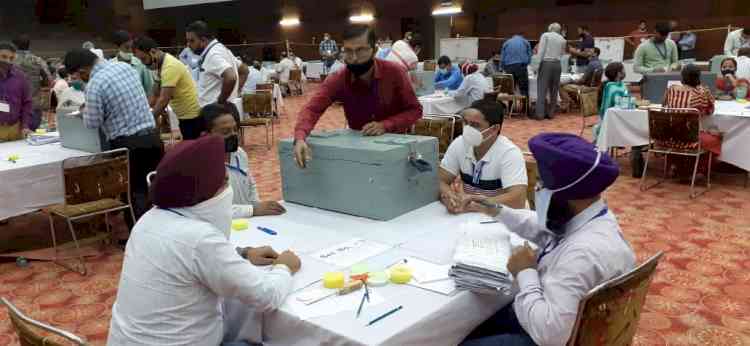 Chandigarh, October 18, 2021: The Counting for 15 Seats from the Registered Graduate Constituency for PU Senate has commenced today from 2.00 pm at Gymnasium Hall, Panjab University, Chandigarh. There were total 41 candidates in the fray for these 15 seats. The voting was held across 272 booths in two phases which concluded on Sunday i.e. 17.10.2021.
Panjab University has deputed around 200 employees for the purpose which includes Core Team of 4 officials, Assistant Core Team of 9 officials, 16 teams with 6 members each for counting and around 75 as supporting staff.
The first details comprising of valid and invalid votes is expected to be available on 19.10.2021 and thereafter, the first round of counting of first preference votes will commence and shall continue uninterrupted. After the first round, the counting shall continue on all working days from 9 to 6.