Continuing on its growth trend January exports further moved northward towards positive territory with revival of both global and Indian economy as expected: FIEO
FIEO President urges the government to soon notify the RoDTEP rates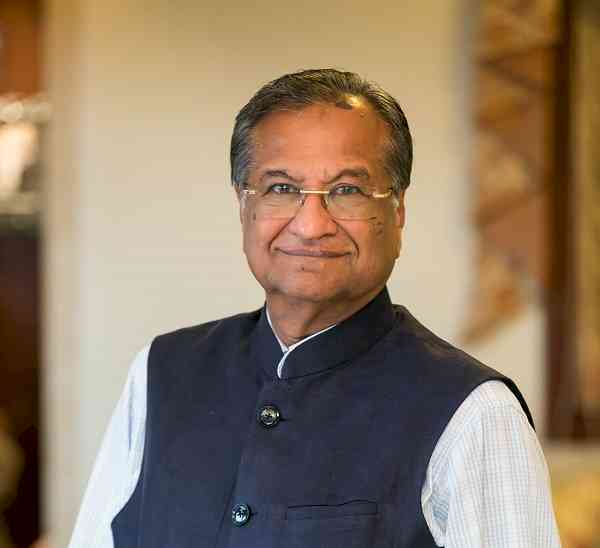 FIEO President, Mr Sharad Kumar Saraf.


Ludhiana: Responding to January 2021 export figures, FIEO President, Mr Sharad Kumar Saraf said that the monthly exports further moved northward towards positive territory with almost all major export category products showing impressive growth with signs of further revival. Positive growth of about 6.16 percent with USD 27.45 billion of exports show not only signs of better order booking position but further improvement in coming months and the new fiscal, reiterated FIEO President.
Effectiveness of the Covid-19 vaccines have also led to bring both life and economy back on growth trajectory with a V-shaped recovery projected not only in world trade but the Indian economy as well. The Union Budget 2021-22 has also rightly put its focus on infrastructure to revive the economy, address the job loss and support the industries providing inputs for infrastructure at a time when it was most needed, added Mr Saraf. A world class infrastructure will go a long way to make our manufacturing and exports competitive besides reducing the logistics cost, said Mr Saraf.
 
FIEO President added that January exports also signals that our traditional and labour-intensive sectors of exports (except apparels, leather, marine products and gems & jewellery) have already passed the most challenging and testing times. Mr Saraf said that the exports of other cereals along with oil meals, iron-ore, cereal preparations and miscellaneous processed items, jute mfg. including floor covering, tobacco, rice, fruits and vegetable, carpet, handicrafts excl. hand-made carpet, spices, ceramic products and glassware, engineering goods,  drugs and pharmaceuticals, electronic goods, tea, cashew, plastic and linoleum, mica, coal and other ores, minerals including process, cotton yarn/fabrics/made-ups, handloom products etc., coffee and organic and inorganic chemicals showed either a very high or impressive growth or were in positive territory showing signs of further revival.
 
FIEO Chief also said that negative growth in exports of major products including petroleum products, leather and leather manufactures, RMG of all textiles, man-made yarn/fabrics/made-ups etc., meat, dairy and poultry products, oil seeds, marine products and gems and jewellery which are major constituents of India's export basket and mainly related to labour-intensive sector of exports have also been of key concern during the month. However, an increase in imports during January 2021 by just 2.03 percent to USD 41.99 billion compared to the same period during the previous fiscal led to a trade deficit of USD 14.54 billion, which is a decrease of 4.95 percent during the month.
 
 
FIEO President urges the government to soon notify the RoDTEP rates, which will remove uncertainty from the minds of the trade and industry thereby forging new contracts with the foreigner buyers. Mr Saraf also reiterated that the government must address some of the key issues including release of the required funds for RoDTEP, MEIS and clarity on SEIS benefits, adequate availability of containers, softening of freight charges, resolving risky exporters issues and allocation of funds for NIRVIK Scheme. Besides long pending demand for the creation of an Export Development Fund for marketing of Brand India products and various other infrastructure bottlenecks with regard to customs and port clearances, will further help in giving a boost to our exports taking it to pre-Covid growth trajectory.