Congress infighting has brought Punjab to brink: Chugh
Says amid large-scale unemployment kins of Cong MLAs getting jobs, Covid death rate highest in country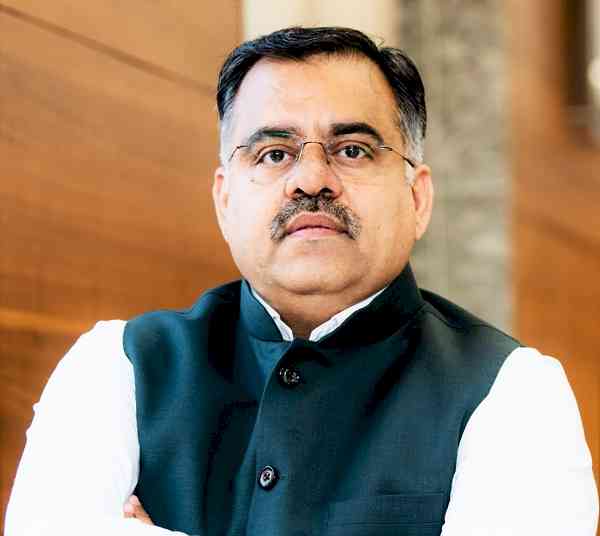 BJP national general secretary Tarun Chugh.


Chandigarh: BJP national general secretary Tarun Chugh today said that infighting within the Punjab Congress has paralysed the Punjab governance and has brought the state to the brink of collapse.

In a statement here today he said it was glaringly reflected in criminal mismanagement of Covid-19 in the state as a result of which Punjab recorded a 2.8 per cent death rate in May which was highest in the country after Delhi. "Covid spelt havoc in the state while the chief minister and his cabinet ministers were busy settling personal scores", Chugh said adding that they all should be held accountable for the Covid deaths in the state. 

Even as the threat of the third wave of pandemic is looming large the collapse of state administration presents a seriously grim and worrying picture.

Chugh said since the chief minister and all ministers are caught in infighting, Punjab has become an abysmally poorly governed state. "No department is functioning properly because all ministers are busy in Delhi and the chief minister's attention is all focussed on the management of Congress dissidents who have made his chair unstable. In this situation there is a complete collapse of law and order in the state while sand, liquor, drug mafias are having a field day", he said.

Chugh said while the Amarinder government had promised to give jobs to 50 lakh Punjabis in the state, it seems to have ended up giving five jobs to the kins of Congress MLAs. He said if compassion is the ground for giving jobs to Congress kins why not extend the benefit to 30,000 other families who lost their family members in militancy? He said people expected that in Delhi the Congress MLAs would work on the implementation of the election manifesto. "But the election manifesto has become a dustbin paper for the Congress now while the party leaders are engaged in loot of the state", he added.
He said many schemes under the PM Cares have not been implemented because of which people are suffering and have been deprived of the benefits that other states are getting. He said this has been fate of all Congress-ruled states where the lack of party discipline brings sufferings and woes to the people.