Communist Party's Ludhiana rally against CAA, NPR and NRC postponed
The on 25th March rally postponed to 8th April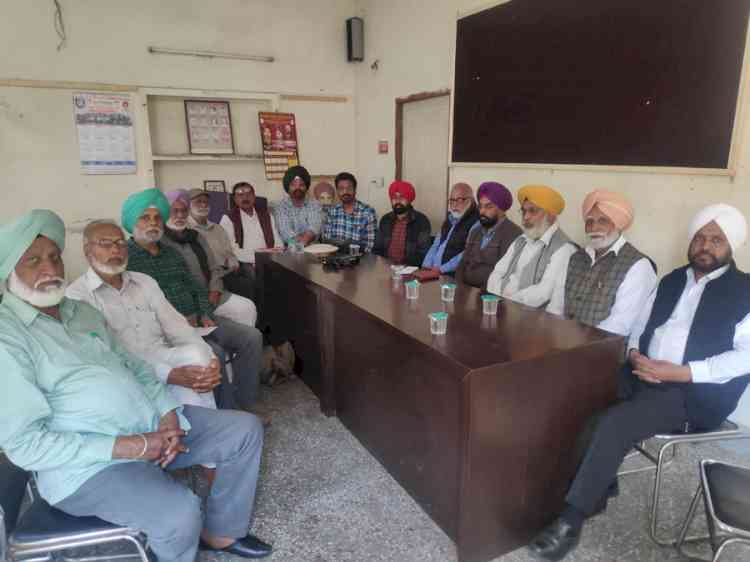 Ludhiana: Nine Communist Parties and revolutionary organization met here at Ludhiana today under the chairmanship of Com. Mangat Ram Pasla, General Secretary RMPI. It was felt that the threat of Corona Virus epidemic looms large and there is state of uncertainty. This is a global phenomenon. The Punjab government has also shut down many institutions in the state. In view of this and for preventive measures the proposed rally by the nine communist parties and revolutionary organizations has been postponed. It will be now held on 8th April. Preparations for the rally will continue as before. 
On 25th March activists of these organizations will present a memorandum to the Deputy Commissioner in each district.  Leaders of these parties will meet on 1st April in Ludhiana to take further stock of the situation. 
The meeting was attended by Comrades Bant Singh Brar – State Secretary CPI, Pirthipal Singh - Assistant Secretary, Gurmeet Singh Bakhatpura – State Secretary CPI ML (Liberation), Gurmeet Singh Samra & Darshan Singh Khatkar from CPI ML New Democracy, Tara Singh Moga – Lok Sangram Manch, Kiran Jit Singh Sekhon and Mangat Ram Longowal – M CPI U, Surinder Singh & Mukhtiar Singh – Inqlabi Kender, and Jamhuoori Morcha Punjab, D P Maur – Disstt. Secretary CPI, Chamkaur Singh & Dr Arun Mitra  - Assistant District Secretary CPI.