Colors Infinity packs the month of February with surprises, announces a string of new and exciting shows
The exclusive line-up by the channel, that started from February 1, 2023, features fictions and non-fictions like Gold Digger, Nadiya's Family Favourites, Alex Rider, and more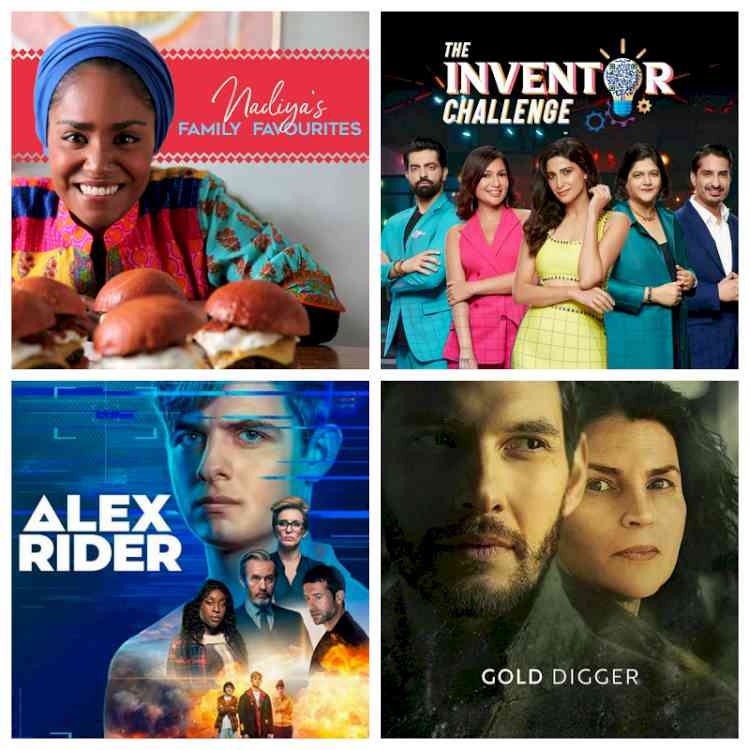 When it's the month of love, the celebration has to be special. Leading the way with content that covers a variety of taste palates, Colors Infinity – the leading English drama channel, is bringing one such celebration to its audiences in the form of shows for everyone! The exclusively curated programming line-up for February 2023 is packed with riveting fiction and non-fiction shows that entertain audiences of all age groups. Viewers can tune in to the channel and enjoy these applauded shows and spend some beautiful, lovey-dovey moments with their near and dear ones.
 
Here are the shows that viewers can look forward to in February, only on Colors Infinity! :–
 
Gold Digger – Valentine's Day Special
This interesting show is based on the life story of a 60-year-old woman, who enters a relationship with a man half her age. The situation turns out to be a matter of concern for her kids as they believe the man to be a gold digger simply interested in their mother's extensive wealth. Watch this engaging series featuring Julia Ormond, Ben Barnes, and Alex Jennings, exclusively on February 14, from 1 pm to 7 pm.
 
Nadiya's Family Favourites
Want to cook some mouth-watering scrumptious delicacies for someone special on the occasion of Valentine's Day? If your answer is yes, then here's a show that will indeed help you rule the kitchen, and  the hearts of your loved ones, all at once. Nadiya's Family Favourites features Nadiya Hussein, the celebrated chef who is popular for making crowd-pleasing family recipes packed with love and warmth. Watch this exciting show every Monday to Friday, at 8 pm, all throughout February!
 
Alex Rider
This eye-grabbing show is indeed a must-watch for its extraordinary storyline, performances, and presentation. It showcases the life of one ordinary teenager Alex Rider, who is recruited by a subdivision of MI6 as a teenage spy. This engaging show highlights the exceptional skills Alex uses to solve various mysteries. Watch the show exclusively on Colors Infinity, February 6th onwards, Monday to Friday, at 9 pm.
 
 
The Inventor Challenge
This unique show provides a big stage to creative minds. Here, innovative inventors get a distinctive platform to showcase their ideas and turn them into prototypes. The innovations will come to life under the expert guidance, advice, and suggestions of the mentors and the panellists. Watch this show that brings together ingenious minds to center stage, February 13 onward, every Monday to Friday, at 8 pm.