COLORS' 'BIGG BOSS Season 16' contestant Gautam Vig: 'I want viewers to love the real me through the show'
COLORS is now set to bring 'BIGG BOSS Season 16' themed on 'Game badlega kyunki BIGG BOSS khud khelega'. For this edition, the BIGG BOSS house enlivens the vintage circus era, and it will be fun to watch who wins hearts and who emerges as the clown among the 16 contestants.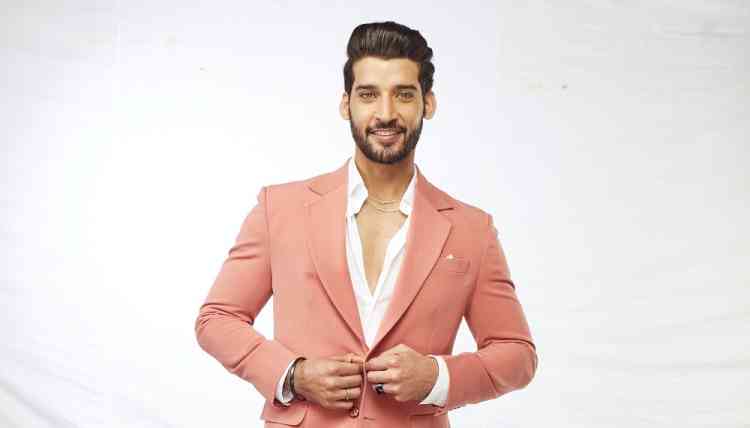 Gautam Vig.
Q. What's your expectation from BIGG BOSS 16 this year?
A. I expect that BIGG BOSS is going to be more fun from what I've seen in the promos. I think BIGG BOSS won't let us rest and he's going to play the game this time. I've seen a few episodes in which the contestants were playing, but this time BIGG BOSS is playing. It's going to be different that we're going to experience unexpected twists. 
 
Q. Were you approached for any previous seasons?
A. Yes, I have been approached a couple of times, but because of my work schedule, I didn't have time on my hands. 
 
Q. You have done TV shows in the past. Why did you choose a reality show over a fictional one?
A. I've done six TV shows till now. When actors do a fictional TV show, they are loved for the characters that they essay. BIGG BOSS is a platform where one can be more realistic and show one's personality to the viewers. I want viewers to love the real me through the show. That's the reason I want to be on BIGG BOSS, which is the biggest national TV reality show. A lot of people will love me more after this show. 
 
Q. In the past, actors have benefited from BIGG BOSS in terms of personal relationships as well as a professional career trajectory. Are you expecting the same?
A. Honestly, I have no expectations. I can do that outside also. It just depends on person to person. So, I'm not fussy about it. I'm just going with an open mind. Whatever comes, I'll just take it and appreciate it. I'm very good at maintaining relationships. But at the end of the day, it's a game. I believe things should happen organically whether it is inside the house or outside. 
 
Q. It is often said that actors do BIGG BOSS either because they have no work or financial crisis. Do these notions affect you too?
A. If that is so then I think I'm just changing the trend. I am not in any financial crisis, and neither am I out of work. I rejected two projects. BIGG BOSS is the kind of platform that's not limited to India it has international viewership too. It's the biggest platform. In today's world, most of us are habituated to social media. This show (BIGG BOSS) is a kind of detox for me. I want to see how I'll react to certain things. This is personal growth for me. It will help me grow as an actor because I'll learn a lot of things by living with strangers for 105 days.
 
Q. Your most favorite previous contestant?
A. Honestly, I haven't watched many of the previous seasons. The last one I remember watching is Season 13. I liked Siddharth Shukla and Asim Riaz. I liked that they played realistically and the best thing was that they always took a stand in any difficult situations. I think I have that kind of personality so that's the reason I felt a connection with them.  
 
Q. Any message for fans?
A. I just want to say you guys have always loved me and my shows. I need your love and support as BIGG BOSS is the biggest platform and it's a very big thing for me. I want you all to see the real me. Just keep loving me and supporting me and just keep voting.