Coaching classes of CA Foundation Course in full swing
KMV first college in Punjab to get accreditation from ICAI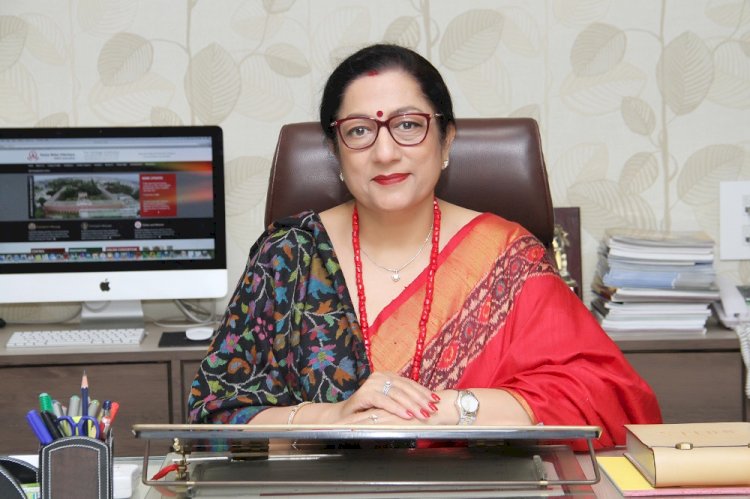 Principal Prof. Dr. Atima Sharma Dwivedi .
Jalandhar: PG Department of Commerce and Business Administration at Kanya Maha Vidyalaya, Jalandhar entered into an academic tie-up with the Institute of Chartered Accountants of India (ICAI), New Delhi. 
It is pertinent to mention that KMV is the first college in Punjab to get accreditation from ICAI for starting On Campus Oral Coaching of CA Foundation Course. The classes for this course are in full swing. The lectures are delivered by experienced and committed teachers and students are provided with integrated study material of their respective subjects. The students are attending the classes with full vigor, zeal and enthusiasm. They are appreciative of the efforts of the teachers towards their career development. They are also feeling contented with the effective teaching learning practices adopted in the classroom. 
Principal Prof. Dr. Atima Sharma Dwivedi congratulated Dr. Neeraj Maini, Head, PG Dept. of Commerce and staff members for their initiative in organizing these classes on the campus, thereby providing twin benefits to the students. 
Throwing more light Prof. Dr. Atima Sharma Dwivedi maintained that this course is open for outsiders too, therefore, all those who wish to seek training can join this course and can avail the best from it. / Rajat Kumar