CMC Hospital continues to offer OPD services of all specialties
All patients and relatives screened at entrance of hospital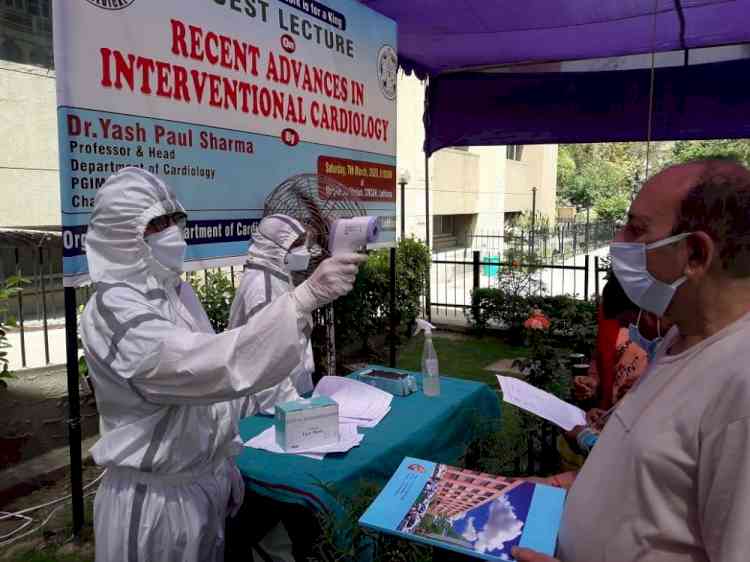 Ludhiana: The OPD services have also been restarted in full swing with all patients and relatives screened at the entrance of the hospital. Patients and relatives are now allowed to enter main hospital area and OPD areas after signing self-declaration and consent.
In this Covid19 pandemic situation Christian Medical College and Hospital, Ludhiana have separated its entire section of the hospital fitted it with all modern facilities to treat this disease while being able to contain the spread of this disease within the hospital. 
This step has been taken to separate the COVID 19 patient from the rest coming to CMC with emergency needs. This includes prompt and effective screening at the Main Entrance while ensuring high quality care for all patients. 
Patients suspected to harbour the virus are being re-directed to the Flu-OPD where they are being treated with the latest medicines according to the current guidelines. 
However, it requested to all patients and relatives to maintain social distancing and wear masks when visiting the OPD. 
All the hospital staff, nurses and doctors have volunteered to continue providing services to patients as part of Ludhiana citizens effort to wage war on Corona.