CMC and Hospital bags kaizen award for healthcare category
Kaizen competition is organized to recognize and encourage companies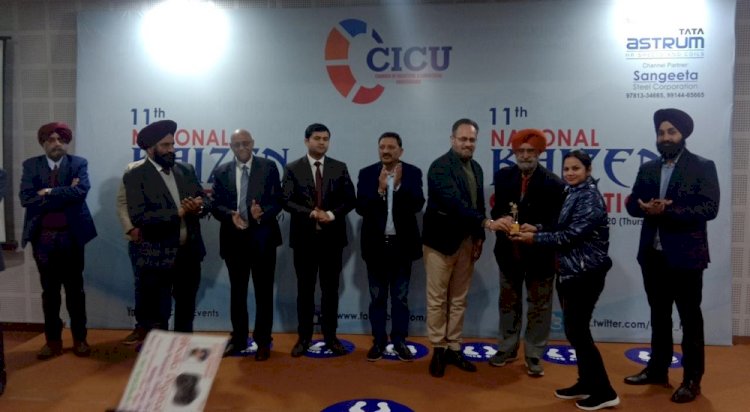 Ludhiana: The 11th National Kaizen Competition was organized by the Chamber of Industrial & Commercial Undertakings (CICU) in Ludhiana, Punjab, India. 

The Kaizen Competition, organized every year, is held to recognize and encourage companies which give importance to continuous improvements through Kaizens. Awards are given to members who have adopted Kaizens in different sectors of work. 
The competition saw enthusiastic participation and contestants from all across India, from the manufacturing and service sectors.  
Under the Health-Care category, Christian Medical College & Hospital, Ludhiana, was represented Ms. Tanuja, Nurse-Physician Assistant, from the Department of Clinical Haematology. She presented her Kaizen initiative in the "Alternative use of Google Forms for ongoing quality evaluation and near-miss error capture, in a Clinical Unit" instead of investing in expensive software program.
Her presentation received a Special Award under the category - 'Quality Assessment' in Health-Care category.
Kaizen (Japanese for "improvement" or "change for the better") is a philosophy or set of practices that focus on continuous improvement of processes in all sectors of Industry. 
It is noteworthy that Christian Medical College & Hospital, Ludhiana, was the first ever contestant from the Health Care Industry, to take part in the Kaizen Competition. CMC Ludhiana has been orienting hospital staff including students, on continuously adopting and implementing Kaizen, to every work procedure at the Hospital.