CM Punjab to launch Punjab Youth Development Board's "Youth of Punjab" campaign on Jan 7: Bindra
Says under this campaign, sports kits to be distributed to youth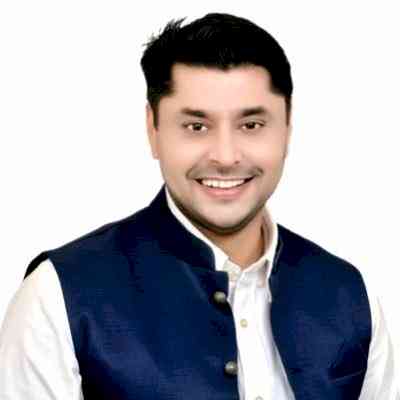 Mr Sukhwinder Singh Bindra, Chairman, Punjab Youth Development Board.
Ludhiana: Punjab Youth Development Board Chairman Mr Sukhwinder Singh Bindra has informed that Chief Minister Capt Amarinder Singh Punjab would be launching "Youth of Punjab" campaign in the state on January 7, 2021. He said that under this campaign, free sports kits would be distributed to the youth in all districts of Punjab.
In a press statement issued here today, Mr Sukhwinder Singh Bindra said that this campaign would be officially launched by Capt Amarinder Singh through video conferencing from Ludhiana on January 7, 2021, where youth clubs from the urban areas of district Ludhiana, would be handed over sports kits, followed by another function on January 28, 2021, where youth clubs of rural areas of Ludhiana would be covered. He informed that both these functions would be organised at Bachat Bhawan, Ludhiana.
Mr Sukhwinder Singh Bindra stated that hundreds of youth clubs of district Ludhiana would be covered in both these functions. He informed that several industrial houses such as Hero Ecotech, Avon Cycles, Kangaroo industries, Highway Industries, KJ Forgings etc are actively supporting the Punjab Youth Development Board regarding this campaign.
He stated that each sports kit would include kits for cricket, volleyball and football. He said that this sports kit can be used by 70-80 youth in each area because they include kits of team sports.
Mr Bindra stated that if any youth club, which has worked in the field of sports or for any social cause or during Covid, can apply along with supporting photographs/documents at email ID [email protected] or at phone number 95772-00003. He said that once they apply, their credentials would be checked and free sports kits would be provided to them.
Mr. Bindra said that the Punjab Government led by Capt. Amarinder Singh is committed to the progress of Punjab's Youth in all spheres. Appealing to the Youth of the state to stay away from drugs and show maximum participation in sports, as Punjab is a state that has produced several international and national level players.
He said that more such functions would also be organised in other parts of the state in coming days.