Civil Surgeon team carries out checking of tobacco shops
Action also being taken against people smoking publicly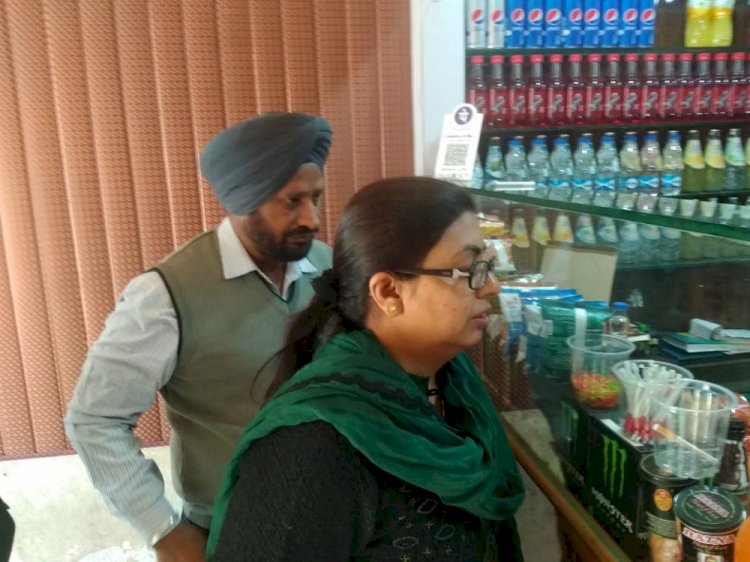 Ludhiana: On the directions of Civil Surgeon Ludhiana Dr Rajesh Kumar Bagga, a team carried out checks of tobacco shops under the Cigarettes and Other Tobacco Products (Prohibition of Advertisement and Regulation of Trade and Commerce, Production, Supply and Distribution) Act, 2003. He informed that action is also being taken against people smoking publicly. 
    District Programme Officer Dr Manu Vij informed that e-cigarette is completely banned and the use of smoking and other tobacco products is also banned, besides no person can use or sell tobacco products near religious, educational institutions. She informed that any person below 18 years of age can neither sell tobacco products nor can buy them.
    That is why, Civil Surgeon Ludhiana team comprising Drug department, mass media officials and police officials carried out checks of tobacco shops on Chandigarh Road, here, and issued necessary directions for proper implementation of COTPA. And strict action would be taken against persons violating it.
    The team also challaned the shops violating rules. Dr Manu Vij informed that this drive is being carried out in entire district and urged the residents not to use tobacco products as they could lead to diseases such as cancer.