City to be beautified using graffitis: Bharat Bhushan Ashu
Ashu holds meeting with Mayor and MC Commissioner regarding the same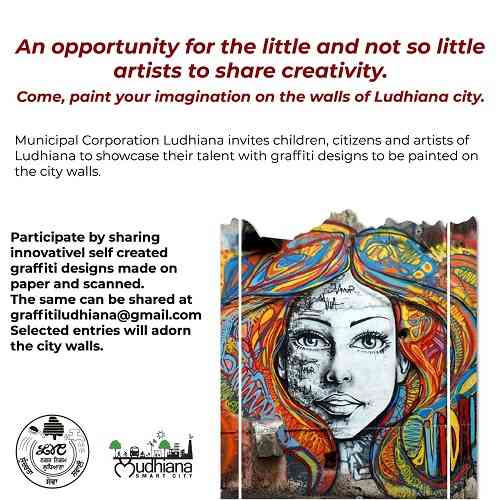 Ludhiana:     Punjab Food, Civil Supplies & Consumer Affairs Minister Mr Bharat Bhushan Ashu today informed that a massive beautification drive would be started by the Municipal Corporation Ludhiana. He said that under this drive, residents, including children and artists, would be allowed to paint and maintain graffiti's in different parts of the city.

Mr Ashu informed that the themes allowed for Graffiti are Sports, Health, Punjab Culture, Industry, Make in India, Make in Ludhiana, Environment and Social Issues. He said that permission will be granted from Municipal Corporation Ludhiana on the email request of residents, which can be sent at [email protected]

He said that one would have to maintain the graffiti for two years or it will be allotted to someone else, anyone damaging graffiti with posters or any other way will be fined minimum 10,000 plus repair cost and Municipal Corporation and Smart City Logo has to be placed on the graffiti. Similar space will be allotted for the sponsor logo.

Mr Bharat Bhushan Ashu said that this would be the best way residents can showcase their talent. He said that residents would have to submit their self created graffiti designs on paper in the form of scanned copy at the above mentioned email ID. He said that once the design is approved, residents would be able to paint graffitis in the city.