City lawyer conferred certificate of appreciation by Ludhiana Administration
He played an instrumental role in spreading awareness on safety from Covid-19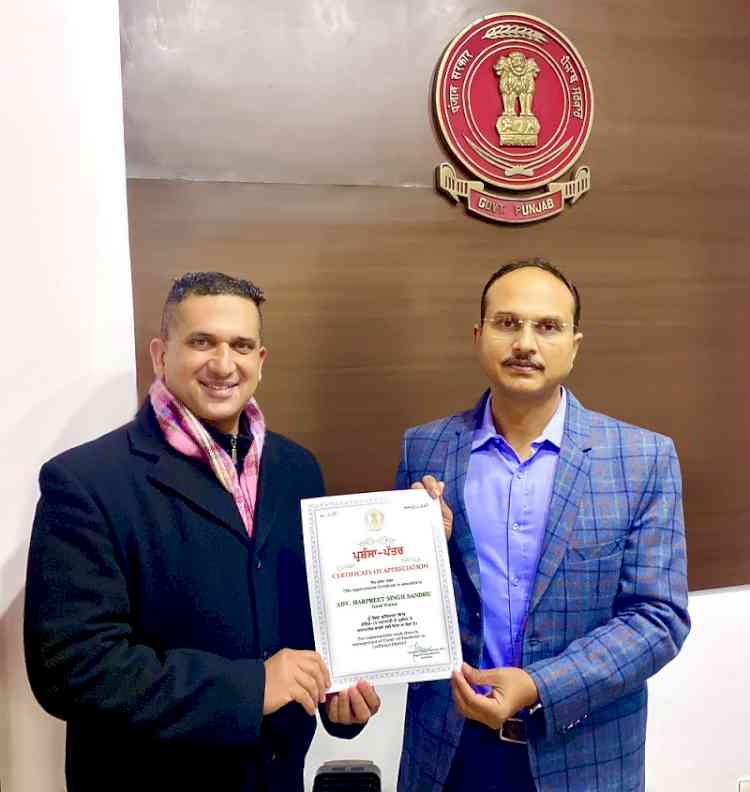 The photograph taken during the Certificate being presented by Deputy Commissioner, Ludhiana to City Lawyer Harpreet Sandhu.
Ludhiana: Ludhiana Deputy Commissioner Varinder Kumar Sharma, today conferred "Certificate of Appreciation" to City Lawyer Harpreet Sandhu for his commendable work done in management of Covid-19 Pandemic in Ludhiana District. 
City lawyer Harpreet Sandhu has played an instrumental role in spreading awareness on safety from Covid-19 within citizens of Ludhiana by way of Self Safety Slogan Drive as prescribed by State Authorities and also for coming up with a unique documentary depicting the safety norms to fight Covid-19 in Ludhiana and had organized various events wherein sections of all society become part of this drive making into community participation.