Circulation and distribution of all kinds of print media in Kangra district 
Newspapers will publish in Kangra district but not allowed to circulate within district: DC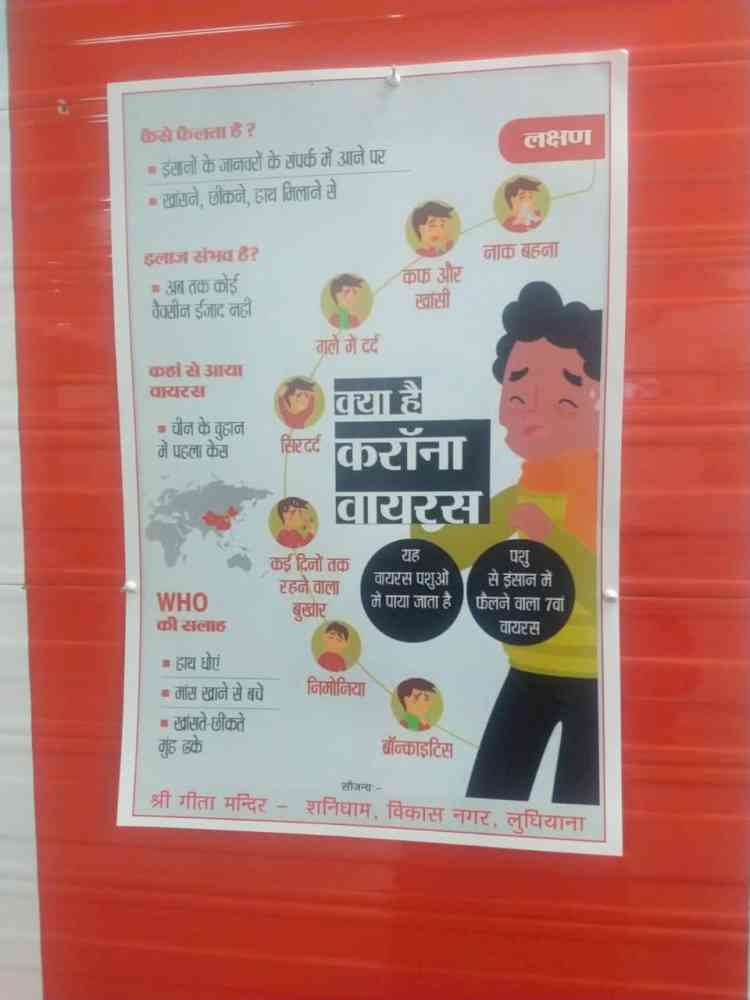 A symbolic photograph.
Dharamshala: The deputy commissioner Kangra, Rakesh Prajapati said that circulation/ distribution of all kinds of print media in the district has been banned (within district) in view of corona virus outbreak. His orders say, "No person shall distribute or deliver any printed newspaper, magazines and other printed material within the territorial limits district Kangra." However they are allowed the publication of newspapers in the district and their transportation outside the district.
Meanwhile, the patients who are now confirmed coronavirus patients in the district include a 64-year-old woman, resident of Shahpur area of Kangra district, returned to Kangra from Dubai on March 17 but had not informed the authorities. Many people who were in contact with her have been quarantined. The other patient who is a confirmed corona virus patient is 34-year-old male, a resident of Lunj area of Kangra district, who come to Kangra from Singapore via Bangalore, Delhi. From Delhi he had come to Kangra on HPRTC Volvo Bus. All those, who came in contact with Dinesh Kumar have also been quarantined.
Yesterday, 69-year-old Tibetan, who died in Tanda medical college, tested positive for corona virus in preliminary tests, his final test reports are still awaited from Pune. The Tibetan had arrived in India from US on March 15. He stayed in Majnu Ka Tila area in Delhi for five days. Then he came to Kangra in private taxi on 21st March. He also had food in a dhaba in Amb area of Una. In McLeodganj, his condition deteriorated and he was hospitalised in Balaji hospital, Kangra. He was later shifted to Tanda medical college where he died. All those who came in contact with the deceased Tibetan have been quarantined.
The district authorities have warned the Tibetan government in exile and asked them to quarantine and check the people who remain in touch with deceased. Meanwhile, McLeodganj has been sealed since last night after the death of the Tibetan.
Nobody was being allowed to enter or leave McLeodganj area of Dharamshala.
The deputy commissioner had also imposed curfew in entire Kangra district from 5 PM today. The step was taken after some people seen violating the lock down and section 144 of CrPC.