CICU support farmers' protest
Urge GoI to resolve the issues earliest amicably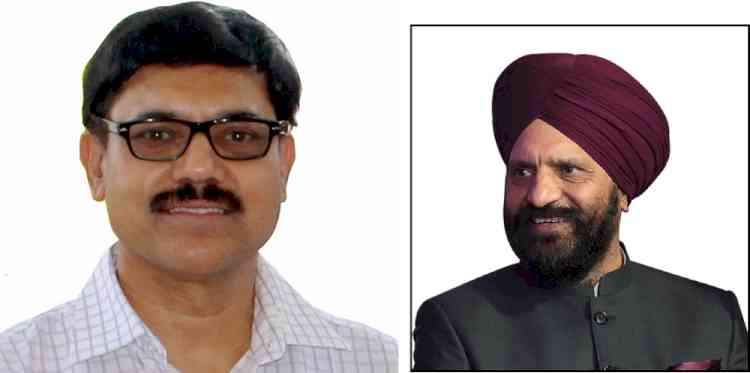 R-L: Upkar Singh Ahuja, President and Pankaj Sharma, General Secretary, Chamber of Industrial and Commercial Understandings (CICU), Ludhiana
Ludhiana: Upkar Singh Ahuja, President and Pankaj Sharma, General Secretary, Chamber of Industrial and Commercial Understandings (CICU), Ludhiana in a joint statement said that thousands of farmers who are protesting at various border points of Delhi, have announced to observe Bharat Bandh on December 8 in protest against the three new farm laws passed by the government.
They said that the industry in favour of the farmers and support them in Bharat Bandh. After sixth round of talks between protesting farmers and the Centre, is meant to mount pressure on the government to repeal three contentious agriculture reform laws.
They also added that these laws "threaten India's food security, destroy Indian agriculture and our farmers, lay the basis for the abolishment of the Minimum Support Price (MSP) and mortgage Indian agriculture and our markets to the caprices of multi-national agri-business corporates and domestic corporates.
CICU urge the Govt. of India to resolve the issues earliest amicably and support the farmers to build the agriculture community strong.