CICU re-starting skilling youth post-pandemic
It will facilitate government schemes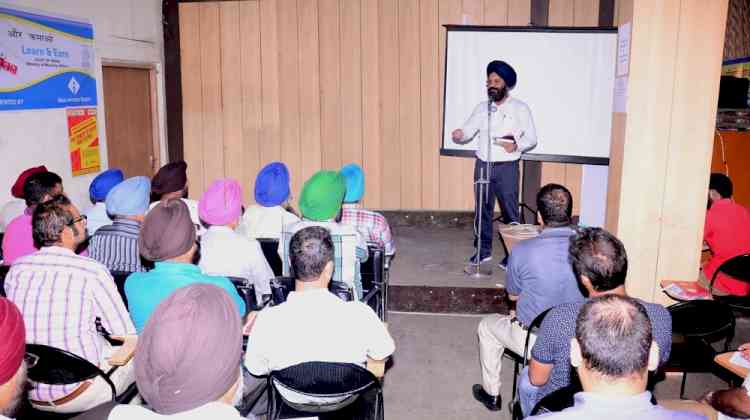 Ludhiana: As you already know that Chamber of Industrial and Commercial Undertakings (CICU) is running a Skill Development Centre at Gill Road Ludhiana since 2012 for training educated unemployed and underemployed youth for enabling them employable and to promote them as new Entrepreneurs. It is necessary to fill the Gap of Skilled Work Force for Industry and trade. It will also help to increase the productivity, quality, save costs and improve environment for global competition. It will facilitate government schemes under PMKVY, DAY-NULM and PSDM etc. for Ghar-Ghar Rozgar Yojana and Aatam Nirbhar Bharat Rojgar Yojna. It will also to meet the missions like Skill India, Make-in-India, Zero-Defect-Zero-Effect and Bharat Swavalamban Yojana etc.
 
During COVID – 19 pandemic periods, the training classes on physical mode were suspended, however, CICU – SDC has tried its best to provide Online Training during this period. Now, CICU has re-started physical skill training programs at Skill Development Centre, Gill Road Ludhiana as per latest Government Guidelines. Presently more than 50 candidates are taking skill trainings for job oriented courses.
 
CICU celebrated World Youth Skill Day 2021 at CICU Skill Development Centre, Gill Road Ludhiana. Upkar Singh Ahuja President CICU while congratulating participants said that this celebration has provided a unique opportunity for interaction with trainees, technical, vocational, training providers, worker's organization and CICU members.
 
He further said that young people aged 15-24 are particularly exposed to the socio-economic consequences of the pandemic. School and workplace closures are leading to learning and training losses. Major life-cycle transitions are made difficult if not impossible, including graduation from general education or training at secondary or tertiary level etc.
 
Pankaj Sharma General Secretary CICU said that the main objective of CICU is to focus on the up-gradation of the technology and skills of the Industries especially SMEs, in the Gill Road Areas. CICU has been regularly organizing various seminars and workshop for the benefits of small and medium scale industries specially situated near Gill Road Areas. CICU is further planning to organize more seminars on GST & E-way Bills, Lean Manufacturing, Use of Digital Technology, Good HR Practices and Environmental Protection etc. in near future so as to develop a culture for adopting new and innovative technologies and skills for sustainable business growth.  CICU has been regularly organizing Job Fairs for providing jobs to the skilled youth in industry and trade sectors of Punjab. CICU is actively promoting many Start-Ups and New Clusters for different sectors.