Christian Medical College in last 126 years always put needs of community first
Staff of CMC always served to best of their ability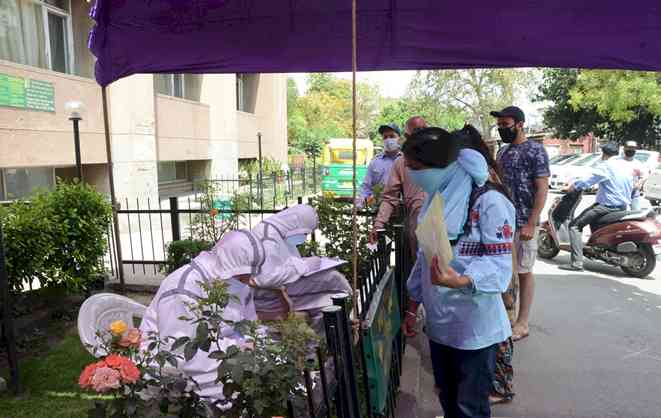 Ludhiana: Christian Medical College Ludhiana in the last 126 years has always put the needs of the community first.
According to a release issued by the hospital today, be it the partition, wars, terrorism, earthquakes, Swine flu pandemic, the staff of CMC have always been serving to the best of their ability.
Today COVID-19 poses a huge threat to humanity. The doctors, staff and all employees of CMC have volunteered to keep OPD services and IPD service operational.
To keep the risk of the virus minimal all necessary precautions are being practiced.
Social distancing of patient from each other and from the hospital employees unless absolutely necessary is being carefully monitored.
All patients have to fill out a self declaration form and are scored on the risk of being COVID19 carrier.
OPD and IPD are separated to ensure minimal risk of transmission.
"COVID19 may have disrupted the nation resulting in anxiety and pain. But it is only in times of such crisis that the power and beauty of the human spirit can be truly witnessed", the release further said.