Children awarded certificates of participation for taking part in yoga session on international yoga day
Dr Sanjeev Singh Rawat, Yoga Consultant, DMCH acknowledged all the children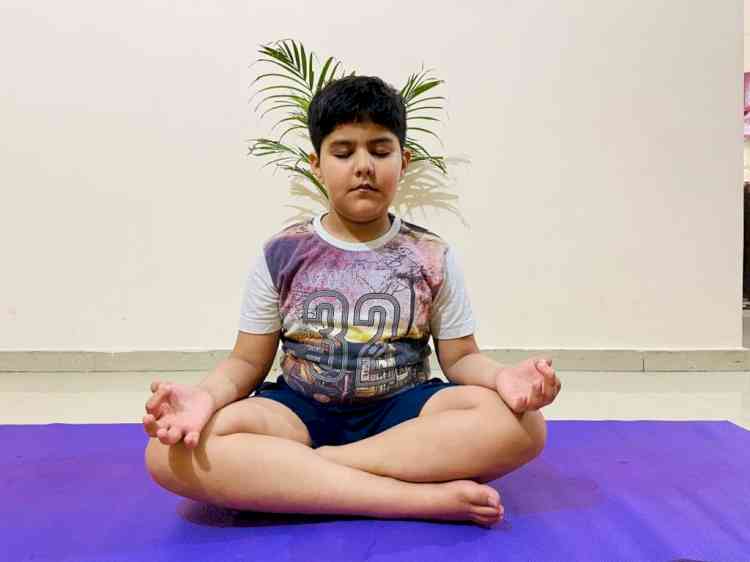 Ludhiana: To encourage children and adolescents who participated in Yoga activity yesterday On International Yoga Day, Department of Yoga, DMCH, Ludhiana awarded certificates to all participants on line. Dr Sanjeev Singh Rawat, Yoga Consultant, DMCH acknowledged all the children who enthusiastically participated in Yoga activity on International Yoga Day.
Associate Professor of Pediatrics-Dr Gurdeep Singh Dhooria said that in present times, YOGA is very beneficial for health benefit of children who have to undergo lot of stress due to heavy study load and more.
Parents of Anaisha- Satnam Singh and Shagufi Sood said that as children don't move outside much so YOGA is the only thing which can them physically fit.
Devansh's parents- Ankush & Deepak Sharma said that few years back, hey attended YOGA CAMP in Rishikesh and ever since, they felt YOGA as a new way of life for better living.  
Studying in the same school, two friends Dhanika Singh Chaku and Mannat Preet Kaur (of 8th std.) have also been doing YOGA when they were in junior classes and still pursuing it as a passion. Their respective mothers Shafali Chaku and Jatinder Preet Kaur always motivate their girl children to adopt YOGA as a part of life.