Chairman Pawan Dewan says need to get industry back on track
Writes a letter to Punjab CM Capt Amarinder Singh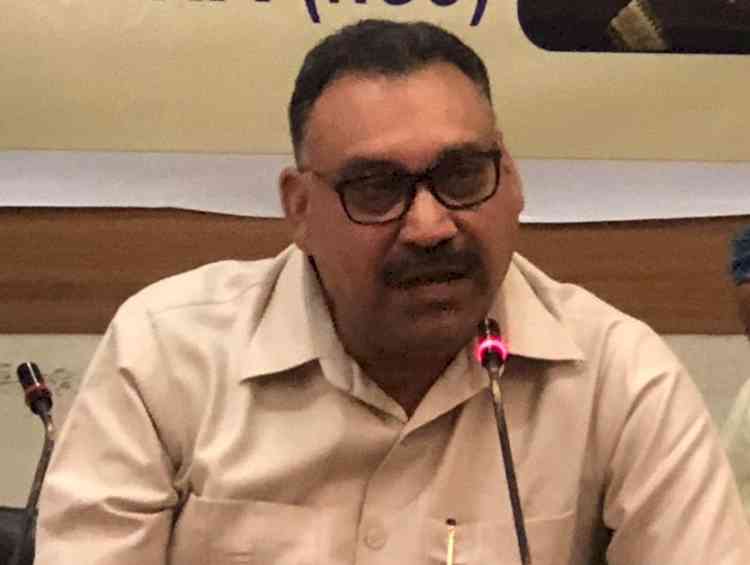 Punjab Large Industrial Development Board Chairman Pawan Dewan.
Ludhiana: Punjab Large Industrial Development Board Chairman Pawan Dewan in a letter to the Chief Minister Capt. Amarinder Singh wrote that industries have suffered huge economic crisis due to the pandemic and hence Dewan has given few suggestions in the favour of Industrialists and labour.
In a letter to the Chief Minister, Dewan said that under your able leadership, the Punjab government has once again put the state on the path of industrial progress by defeating the Corona epidemic. As many as 78 per cent of the industries have been revived and 68 per cent of the migrant workers have decided to stay in the state.
In such a scenario, if some other issues related to industries are also resolved, the pace of development can be further accelerated.
Dewan has mentioned the following demands and suggestions for various industry organizations.
This includes concessions on electricity bills, payment of VAT arrears to industries by the government, demand from the central government to provide necessary relief package to the industries, so that the payments made to the labour, electricity bills during the lockdown could be reimbursed.
Similarly, industries have been affected due to the departure of labour and about 3 lakh workers from the industrial city of Ludhiana alone have returned to their home states and many more are ready to go, he said. The administration has the information of the migrant workers, which gives them the option to return through the app or any helpline. Even the unemployed registered in the employment offices can be employed to meet the labor shortage. This will benefit the youth of the state.
Similarly, unemployed youth who are not registered should be encouraged to register themselves.
He also suggested to set up a mega pharmaceutical park in Rupnagar district to boost the pharmaceutical industry in the state.
He has further suggested the formation of committees at the district level for the proper implementation of the package announced for the provision of loans to the industries by the central government.
Further, Dewan said that he hope that CM would consider these ideas so that the industries which suffered losses during the lockdown could be brought back on track.