CGC Landran chosen nodal centre for Smart India Hackathon 2020 for 4th consecutive year
Smart India Hackathon is a nationwide event, being conducted since 2017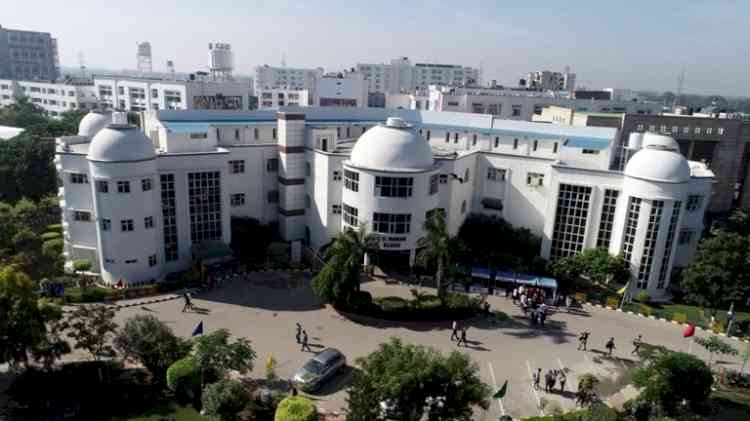 Chandigarh: Chandigarh Group of Colleges, Landran has been selected as the nodal centre from the state of Punjab for the 4th consecutive year to host the Grand Finale of the World's Biggest Open Innovation Model i.e. Smart India Hackathon 2020 Software Edition, an initiative of All India Council for Technical Education (AICTE) under the aegis of Ministry of Human Resource Development (MHRD) and in collaboration with Inter Institutional Inclusive Innovations Center (i4c), MyGov, Persistent Systems, and Rambhau Mhalgi Prabodhini, which is scheduled to be held online this year from 1st-3rd August.
Smart India Hackathon is a nationwide event, being conducted since 2017, which provides students with a platform to solve some of the pressing problems that the society faces in the day-to-day living, and thus, inculcates a culture of product innovation and a mindset of problem-solving among the students. 

Owing to the COVID-19 pandemic this year and the consecutive restrictions on mass gathering, this event is being conducted through the online mode to ensure everyone's safety. 

This year, CGC Landran would be hosting 23 teams comprising of 138 participants in total who would be representing solutions for 5 problem statements given by HealthRx (Bajaj Finserv Health Ltd.), Cognizant Technology Solutions India Pvt. Ltd and Department of Atomic Energy, and would be competing against other students from across the country in a 36-hour software product development competition. 

The grand finale would commence with the inauguration ceremony to be conducted centrally from New Delhi on August 1, 2020. The Hon'ble Prime Minister Narendra Modi will also be interacting with the students on the same day i.e. August 1 at 7 pm.