Ceigall India Ltd presented gold award during National Highways Excellence Awards, 2020 
The award ceremony was organised by the Ministry of Road Transport and Highways, Government of India (GoI)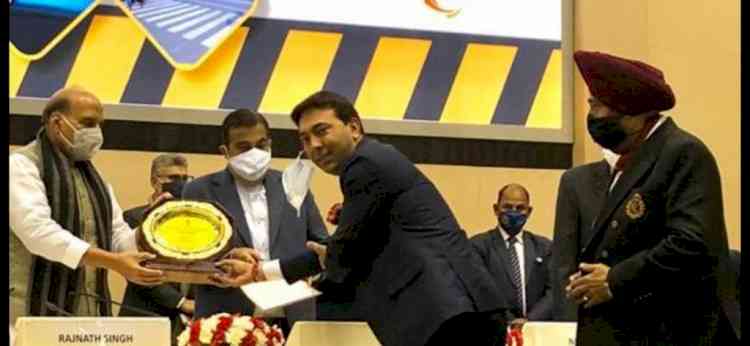 Ludhiana: City-based Ceigall India Ltd – a construction company has been presented the gold award during the recently held National Highways Excellence Awards, 2020 organised by the Ministry of Road Transport and Highways, Government of India (GoI) at Vigyan Bhawan, New Delhi.
The award has been given under category "Excellence in Project Management – EPC" project Amritsar - Khemkaran NH354 on 18th January. It included a Certificate of Excellence and a memento. The award was received by the company's Chairman M.P.Singh and MD Ramneek Sehgal.
Road Transport and Highways Minister Nitin Gadkari and Defence Minister Rajnath Singh have presented this award to Ceigall India Ltd in recognition of its outstanding performance towards excellence in the project concerned. 
On being contact, Ramneek Sehgal, MD, Ceigall India Ltd told here today that this award was considered the highest award under the EPC Category across the country. He said Ceigall India Ltd was the only company from Punjab which had been presented this award so far. "This is recognition of our company not only in Punjab but across whole of the country", he remarked.
Further, Ramneek Sehgal told that it was a very proud moment for them that they had been given such a big recognition at the national-level. At the same time, it was a proud moment for people of Punjab and the Punjab State as well, he said. He told that Ceigall India Ltd had succeeded in building its image and recognition within a few years of its working.
"Presently, we have our presence in eleven states across the country", he revealed. He strongly believed that their hard work had shown the results.