Casting Call auditions held in Chandigarh 
13 candidates selected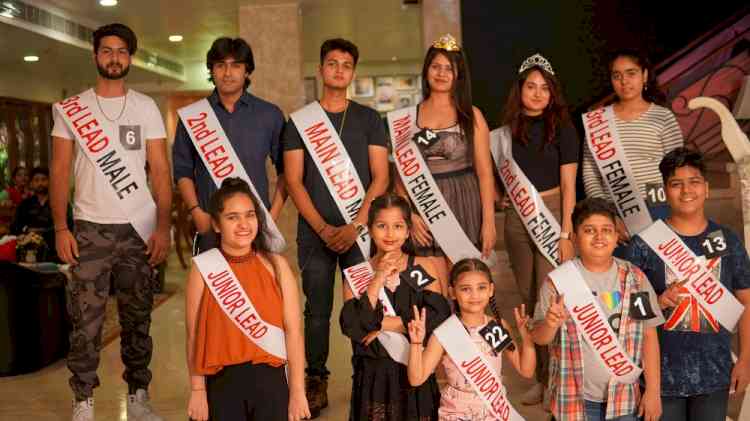 Chandigarh: RM Productions organised Casting Call Auditions at Hotel Sunbeam here today where seven lead actors and six junior lead artists were selected out of the total 35 participants. The auditions were held to select male and female artists for lead in Bollywood and Pollywood video songs to be choreographed by Dipesh Sekhri.
The selected candidates included Mayank and Tammy (first lead), Vinil Malik and  Simran Juneja   (second lead), Sarthak, Jasmanpreet Kaur and Aanchal Arora (third lead), besides Ojas Kataria, Shivansh Kataria, Shreeny Gupta, Akira and Yashika (junior lead).
Hardik Verma aka Harry Boi Director of RM Productions said that through the auditions we have screened new hidden talent across the region who will get a chance to showcase themselves in Bollywood and Pollywood video songs. The videos will be released under the banner of famous record labels.
MTV Fame Artist & Director of Art of Dance, Dipesh Shekri, marketing partner for the auditions, said, "We had invited talented boys and girls in the age group of 14 to 30years for the auditions. The selected candidates will get a direct chance to work as a lead model or actress in video songs."  
The Jury members included Hardik Verma AKA Harry Boi -an Entrepreneur, Music Producer, Singer, Writer and a professional model having won many awards in the modelling industry and Mrs Shelly Taneja, a professional News reader and professional eminent anchor.
Due to Covid 19 pandemic the guideline was followed strictly in every aspect throughout the auditions. No candidate was allowed to enter the room without wearing a mask or using the sanitizer.
All the audition rooms were sanitized and the candidates were made to sit at a distance of one meter each. The auditions were taken in the audition rooms with one candidate at a time.