Casa Paradox launches Amazonia
Author(s): City Air NewsIndia's first collection of bespoke, signature signed furniture and home accents The art of inlay, the refinement of creating a classic and the vision to add preciousness to your furniture is what defines Amazonia...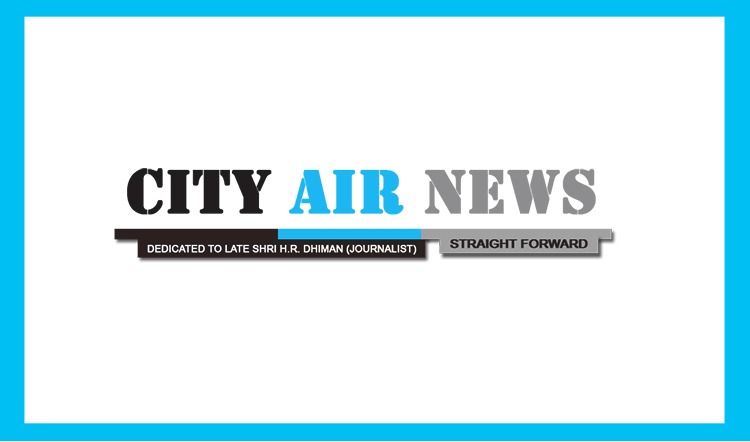 India's first collection of bespoke, signature signed furniture and home accents
The art of inlay, the refinement of creating a classic and the vision to add preciousness to your furniture is what defines Amazonia - the bespoke, signed and limited edition of furniture and collectibles crafted by Casa Paradox under the direct design patronage of Raseel Gujral Ansal. Made available to connoisseurs and collectors at the recently launched Casa Paradox studio in DLF Emporio.
The Amazonia Collection gets formally launched this festive season and promises to add style and pizzazz to your precious home. Each piece designed and crafted by Raseel Gujral, one of India's most acclaimed interior designer, architect and the brain behind Casa Paradox.
Raseel's tryst with in-laying semi precious stones like lapis lazuli, malachite amongst others began a decade back. A craft practiced within erstwhile palace studios, it was Raseel who brought it back in a more modern, maximal style. Her mystical beetle, the ubiquitous flora and fauna, curvaceous lines and forms all came alive as inlay.
A designer who went on to acquire a doctorate in architecture, Raseel has to her credit iconic homes lived in by the Indian glitterati. Within these homes that she creates are placed furniture, memorabilia and home accents that she adds her touch to. Amazonia is a reflection of this work.
"Amazonia is the best of the best. A congregation of products that are veritable pieces of art. Each one reflecting strongly the design ideology that has become our signature," informs Raseel.
Amazonia takes Raseel's design mastery to a crescendo creating pieces that are enhanced with generous inlays. There are also other rich techniques like relief work in brass and bronze, lacquering a hand painted surface, adding the bold art-wall paper stories of flora and fauna digitally to sumptuously vibrant backgrounds.
Amazonia is an exclusive, limited edition collection, ranging from furniture to luxury gift collectables, fashion and porcelain collection. Each product is carefully crafted, thoughtfully designed and made from the finest material sourced from all across the world. Amazonia is a culmination of Raseel's quest to create liveable art. Art you can use, live in and feel a sense of belonging to.
AMAZONIA FURNITURE
The Amazonia furniture collection is the latest and the most unique work of art furniture and objects collection that will incorporate heritage driven craftsmanship such as inlays, noble materials and precious stones. The collection will be personally signed and numbered by the creator itself – Ms. Raseel Gujral. The 2019 collection will also feature 12 collector's pieces worldwide. Ms. Raseel Gujral has also become one of the first Indian designers to use crystals like Malachite and Lapis Lazuli, which are famous across the globe for their healing properties.
AMAZONIA LUXURY GIFT COLLECTABLES
The new Amazonia luxury gifting collection has two different product lines - 'Oasis' that features malachite and 'Manna' that comes in lapis lazuli. Both these product lines have precious stones that exhibit positive energy and are known to have healing properties. The collection is a culmination of noble craftsmanship, finest materials sourced from all across the world including exquisite gemstones, brass etc.
This designer collection embodies refinement while featuring a variety of styles through both traditional and contemporary designs, which are crafted for those seeking for desirable and meaningful gifts.
AMAZONIA FASHION COLLECTION
One of the newest additions to the collection is the Amazonia Fashion that features elegant products such as the Totes, Pocket Squares and Scarves. They're made from the finest material, with unique designs to make sure that you always stand out from the crowd.
AMAZONIA PORCELAIN COLLECTION
The Art of Giving porcelain collection was designed in collaboration with Hitkari pottery, with an endeavor to put the heart back into gift-giving.
The Amazonia collection embodies the spirit of the Amazon jungles, with leopard and exotic flora and fauna motif, the collection entices us with elegant dinnerware, eye-catching tea-coffee sets including pure gold crockery. Exclusively designed by Raseel Gujral Ansal for those seeking out for desirable yet meaningful gifts.
Date:
Friday, November 22, 2019