Cardiovascular patients more vulnerable to develop Covid-19: Expert
Says the CVD patients should take a healthy diet and regular exercise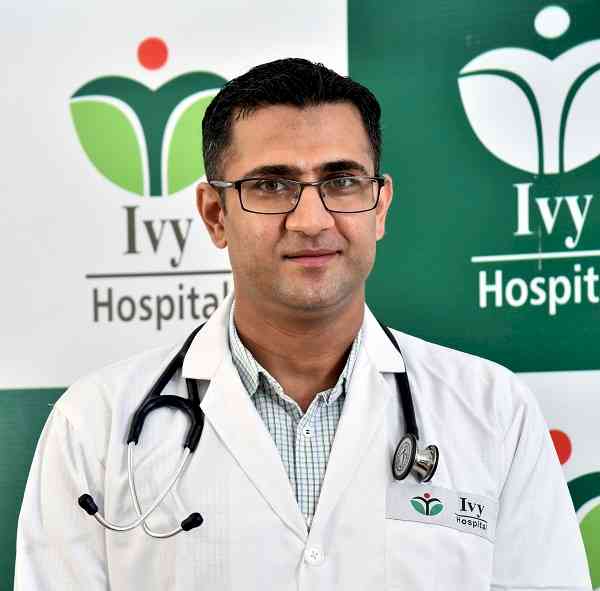 Dr Gagandip Singh, associate director of cardiology at Ivy Hospital, Mohali.
Chandigarh: "Patients with pre-existing cardiovascular disease (CVD) have higher vulnerability to develop COVID-19 and tend to have more severe disease with worse clinical outcomes. Various CV risk factors also adversely affect the prognosis in these patients. A meta-analysis of six studies from China including 1500 patients with COVID-19 reported 9.7%, 16.4%, and 17.1% prevalence of diabetes, cardio-cerebrovascular disease and hypertension respectively."
Dr Gagandip Singh, associate director of cardiology at Ivy Hospital, Mohali said that the various mechanisms responsible for CV complications are; direct myocardial injury, systemic inflammation and cytokines storm, altered myocardial demand-supply ratio, plaque rupture and coronary thrombosis and electrolyte imbalance
He said that acute myocardial injury is the most commonly described CV complication in COVID-19.  Both tachy and brady arrhythmias are known to occur in COVID-19 and can occur in about 10-15% patients with higher incidence in those patients requiring ICU care.
One Chinese study reported heart failure in 52% of patients who died and 12% in those who recovered. Incidence was more in patients with pre-existing heart disease or those with multiple comorbidities. Any cause of myocardial dysfunction mentioned above can lead to heart failure and increased metabolic demand of a systemic disease can cause acute decompensation of pre-existing stable heart failure, said Dr Gagandip.
The CVD patients should take a healthy diet and regular exercise, good control of hypertension and diabetes, regularly take prescribed medication and avoid smoking and tobacco use, he asserted.