Captain Amarinder is anti-farmer: Vineet Joshi
Not even a single big election promise made to farmers fulfilled in four years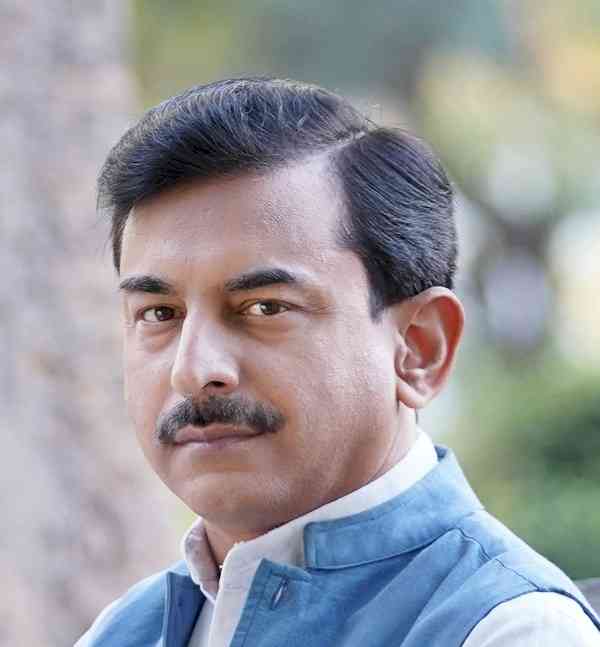 Punjab Bharatiya Janata (BJP) Party leader and former State Secretary Vineet Joshi.
Chandigarh: Charging Punjab Chief Minister Capt. Amarinder Singh as the main "culprit" behind "fuelling" farmers' agitation and later projecting himself as the messiah of farmers, Punjab Bharatiya Janata (BJP) Party leader and former State Secretary Vineet Joshi has said, "By not fulfilling any of the main promises made to the farming community, today Capt. Amarinder stands completely exposed." In a release issued here today, while pointing out that yesterday Congress government has completed four years in power, Joshi lambasted Capt. Amarinder and said that during the past four years, in the name of fulfilling election promises, Punjab CM has "cheated" with every section of people of Punjab, farmers in particular.
"Unfortunately today, in order to hide its failure of not fulfilling its election promises besides getting political mileage, the Congress Government of Punjab has misled the innocent farmers of Punjab on the three Farm Laws of the Centre. It was Capt. Amarinder government that instigated the farmers, following which they are agitating on the borders of Delhi", said Joshi. Underlining the need to unmask the double-face of Congress Chief Minister Capt. Amarinder, Joshi said, "It is extremely important to remind everyone that in order to get votes, four years ago, big election promises were made to the farmers by Capt. Amarinder, which have not been fulfilled so far." Joshi dared Capt. Amarinder to answer all these questions in the press conference called on March 18 to list four-year achievements of his government.
Specifically pointing out few important issues, Joshi questioned Capt. Amarinder, "Was the entire debt of the farmers, be it from the bank, Arhtiya, moneylender or any kind of farm loan, waived off in the first cabinet meeting? Were the families of 1232 farmers, who committed suicide in your four-year rule, given a compensation of Rs 10 lakh and a government job to the family member of deceased farmer? Was compensation of Rs 20 thousand per acre given for the loss caused by natural calamity? Was the Farmer Pension Scheme implemented?" 
Joshi further went on to ask Capt. Amarinder that did the Congress government set up Punjab State Agricultural Insurance Corporation as promised. The BJP leader also questioned whether one member of each family of farmers owning less than 5 acres of land and landless labourers provided wage and gainful employment. "Was farmers' minimum income (per acre) ensured? Did the government give direct income support to the farmers? Was Agriculture Labour compensated suitably along with the landowner farmers at the time of crop-destruction owing to the natural calamities? Congress government has to answer all these questions", Joshi said.
Appealing the Farmer Organizations from Punjab sitting on the Delhi border to wake up, Joshi urged them to seek answer to the above questions from anti-farmer Capt. Amarinder.