Capt Sandeep Singh Sandhu launches vana mahotsav drive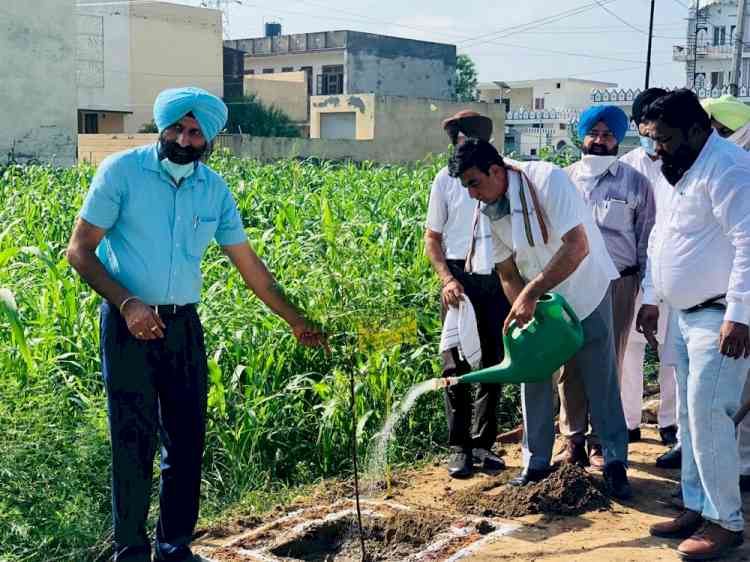 Says everyone should plant more trees to save our environment
Mullanpur (Ludhiana): On the directions of the Forest Department Punjab, Vana Mahotsav is being celebrated in the state, under which a large number of tree saplings are being planted. Capt Sandeep Singh Sandhu, Political Secretary to CM Punjab, today inaugurated one such drive by planting tree saplings on College Road, here. This function was being organised by the Forest Department Punjab.
While speaking on the occasion, he said that all of us have a golden chance to save our environment by becoming a part of this drive and planting maximum number of tree saplings. He said that each person should vow to plant at least one tree sapling in their respective areas.
He also appealed to the Dakha residents to plant tree saplings in large numbers as it would benefit our coming generations. The Forest Department also distributed a large number of tree saplings to the residents.
Mr Charanjit Singh, Divisional Forest Officer, said that this drive is being carried out in all parts of the district and the main aim of it is to increase the green cover and save our environment.
Prominent among those present on the occasion included Mr Karan Warring, Vice Chairman, PEDA, Mr Mohan Singh, Range Officer, Jagraon, Mr Jarnail Singh, Range Officer, Ludhiana, besides several others.