Capt Amarinder government starts registration of construction workers at sewa kendras under `Mission Fateh': DC
Amid curfew/lockdown state government transferred benefit worth Rs.13.44 crore into account of 21,740 construction workers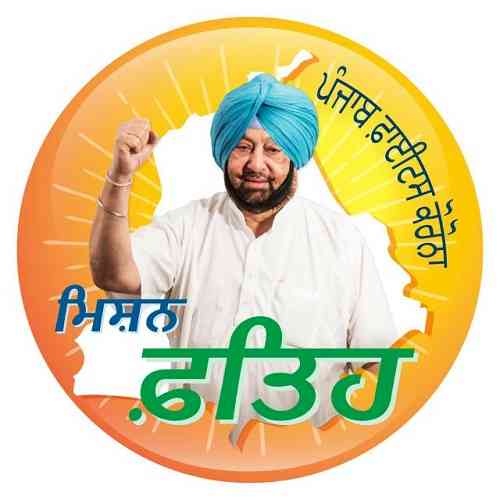 Ferozepur: To provide succor to the registered construction workers under the 'Mission Fateh' started by the Punjab government led by the Chief Minister Captain Amarinder Singh, the Punjab Building and Other Construction Workers Welfare Board has started the registration of the eligible beneficiaries at the all 25 'Sewa Kendras' across the district.
 
Divulging the details, Deputy Commissioner Ferozepur Mr. Kulwant Singh said that all the laborers including mason, daily wagers, Plumbers, Carpenters, Painter, Electrician, workers at the brick kiln, steel fixers, welders and others could get themselves registered under the scheme at the nearby Sewa Kendras by paying a fee of Rs 25. He said that this registration would enable them to take the benefit of the various welfare schemes initiated by the board and the state government. The deputy commissioner further said that the processing fee at Sewa Kendras was merely Rs 10 whereas the workers would have to submit a monthly contribution of Rs 10.
 
Mr. Kulwant Singh said that the construction workers after registration could get facilities like Ex-gratia, Ayushman Bharat Sarbat Sehat Beema Yojna, a scholarship scheme for students, the scheme for the marriage of daughters and others. He said that during the Curfew /Lockdown the board has transferred benefits worth Rs 13.44 Crore to the 21,740 beneficiaries adding he said that during March and April Rs 6000 was transferred into the account of every beneficiary in two installments.
 
It may be recalled that taking the state's battle against COVID to the grassroots, Punjab Chief Minister Captain Amarinder Singh had on June, 1 launched a month-long drive, as part of `Mission Fateh', to spread mass awareness about the pandemic. The campaign aims at broadening the ambit of Mission Fateh beyond the frontline workers by bringing the people of Punjab into its fold to make the fight against COVID a battle of the people, by the people, and for the people.
 
Assistant Labor Commissioner Mr. Vipan Parmar said that the labor department was working round the clock to assist the weaker section of the society in this hour of crisis. He further added that during curfew/lockdown period cases of 2717 construction workers were approved by the board to transfer the benefit worth Rs. 2.93 Crore under various welfare schemes adding he said that this amount would soon be credited into the bank accounts of construction workers. Mr. Parmar further added that the department was committed to helping this underprivileged section of the society so that they were able to survive this battle against the Corona Virus.