Bypolls results effect of Himachal and Haryana on Punjab elections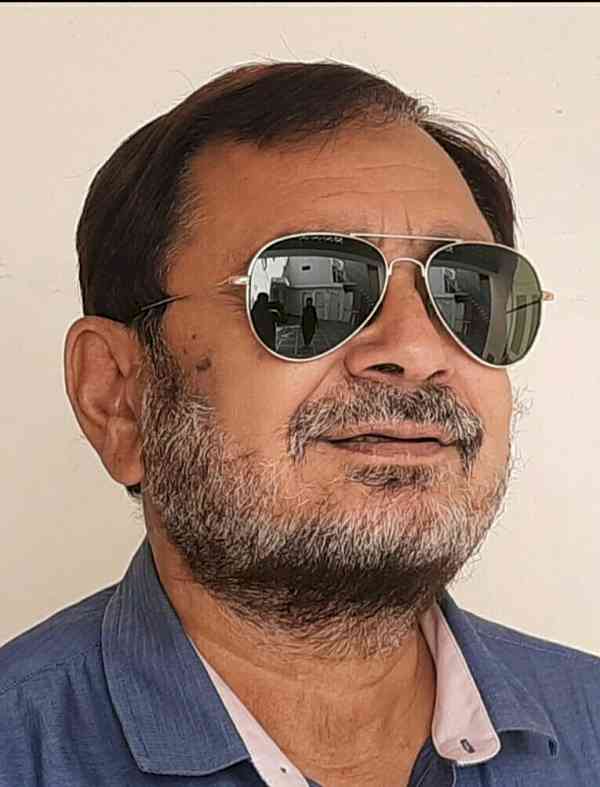 Author.
BYPOLLS RESULTS EFFECT ON PUNJAB ELECTIONS 
The By-Election results from Himachal Pradesh, Haryana have really put the B.J.P. cadre in dilemma in Punjab. B.J.P. was in the Driver's Seat in Himachal Pradesh as its Chief Minister Jai Ram Thakur. Himachal Pradesh Political Affairs In charge Avinash Rai Khanna, Co- Political In charge Sanjay Tandon were confident on B.J.P victory specially in the Mandi Lok Sabha which the B.J.P. had won with a large number of votes in 2019 Lok Sabha Elections. Similarly in Haryana B.J.P. lost the Assembly By-Election as its Chief Minister Manohar Lal Khattar was confident on the victory of the B.J.P. Candidate. B.J.P. may be assessing the reasons of defeat in Himachal Pradesh & Haryana, one thing is clear that ignoring Senior B.J.P. Leaders and its Cadre can cost the party dearer. The question arises that can the results of By- Elections of Himachal Pradesh and Haryana reflect its shadow in the coming Punjab Assembly Elections which are to be held in Feb 2022? Ignoring of Senior B.J.P. Leaders, farmers' agitation and Ignoring Hindu leaders, split in votes can upset the results in the coming Punjab Assembly Elections for B.J.P. to its expectations? This is a million dollar question that at present the political leaders in Punjab has number of choices to join any party for contesting the Assembly Elections keeping in view the number of political parties. Will the new party formed by Capt Amarinder Singh really yield effective vote share and benefit B.J.P. if seat adjustments of Capt Amarinder Singh's party is done with B.J.P.? At present J.P. Nadda from Himachal Pradesh is representing as National President of B.J.P. and Anurag Thakur is representing in Union Cabinet from Himachal Pradesh. Political pundits believe that Himachal Pradesh certainly reflects the votes especially in the adjoining areas to Himachal Pradesh Border in Punjab during voting.  
CHANNI ON DEFENSIVE MODE? 
With the exit of Amarinder Singh from Congress, Congress president Navjot Singh Sidhu taking back his resignation, Chief Minister Charanjit Singh Channi seems to be on defensive mode, announcements of freebies, bonanzas by Punjab CM clearly indicates that Congress is trying for another successive win to form its Government in Punjab. Punjab CM is announcing series of public interest decisions to woo the voters but the question arises that will the new political party formed by Capt Amarinder Singh make a dent in the Congress vote bank. The division of votes sometimes upsets the prospects of the winability of candidates. Congress High Command is keeping an eye on the current political activities in Punjab after Capt Amarinder Singh's resignation from Congress to gear up for the coming Assembly Elections 2022. Whereas Channi is leaving no stone unturned in making announcements related to electricity or other issues.
EVERYONE LOOKING AT AMARINDER'S PUNJAB LOK CONGRESS 
Capt Amarinder Singh has formed his new party, which will also field its candidates in the coming Punjab Assembly Elections. Amarinder is known for taking bold decisions. Will his party give a dent to vote bank of Congress, SAD-BSP Alliance or AAP? Will he be successful in bringing political leaders in his party fold from other political parties in Punjab? These are some of the questions arising in the minds of people of Punjab. Therefore, all eyes are looking at the future activities of the Amarinder's newly formed party. 
SAD-BSP ALLIANCE HOPES
SAD-BSP combine is hopeful that their charismatic leaders will certainly change the winds towards their candidates and have a comfortable win for the alliance candidates. Political leaders from other political parties are joining the alliance, certainly giving a boost to it in urban areas also. 
AAP IN DILEMMA
Aam Adami Party (AAP) High Command seems to be in dilemma over the announcement of Chief Minister's candidate in Punjab. It seems that the party is on wait and watch policy. 
PETROL AND DIESEL PRICES 
BJP after tasting defeat in the Himachal and Haryana by-elections have slashed the excise duty on petrol and diesel, to ensure its better performance in the coming assembly elections in various state and to curb the menace of Inflation. Similarly, many other states are also slashing the GST rates on petrol and diesel. The rates of petrol and diesel should be the same throughout India and from "Kashmir to Kanyakumari "India is one.
Authored by: 
Rajat Kumar Mohindru,
Journalist, 
Jalandhar city.