BVG India adds 34 more advanced life support Dial-108 ambulances for Jammu & Kashmir's JKEMS 108/102 emergency medical services
BVG India benefits 1.25 + crore people of Jammu & Kashmir under the National Health Mission and the Jammu & Kashmir Emergency Medical Services (JKEMS)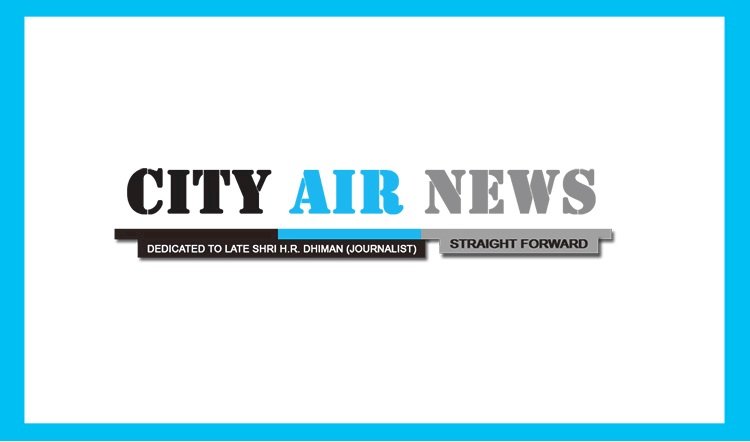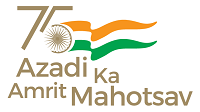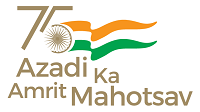 Chandigarh, January 27, 2022: On the eve of Republic Day, BVG India Ltd, a key player offering emergency response services, has added 34 more advanced life support ambulances to Jammu & Kashmir's JKEMS 108/102 emergency medical services fleet. With this addition BVG is serving with 511-strong ambulance fleet for Jammu and Kashmir and Ladakh Union Territories, this fleet include 211 ambulances for Dial-108 & 300 ambulances for Dial-102 service. Manoj Sinha, Lieutenant Governor of Jammu and Kashmir flagged off these additional 34 ambulances. H. R. Gaikwad, CMD, BVG India, along with the BVG team expressed gratitude to Shri Manoj Sinha for his kind gesture.
Jammu and Kashmir Emergency Medical Services 108/102 is a Public Private Partnership venture between Government of J&K and Ladakh and BVG India Ltd. This journey was started on 24 March 2020 with 416 ambulances. In less than 2 years, BVG added 95 more ambulances and has served more than 1.23 lakh patients (108 – 98,397 and 102 – 24,960) till 15 January 2022. As part of J&K 108, BVG India team has handled 6.96 lakh calls and as part of J&K 102 handled 10.73 lakh calls.
BVG India has been serving the National Health Mission, Jammu & Kashmir, and the ambitious initiative of JK Emergency Medical Services (JKEMS) has announced today that its world-class emergency response services and JKEMS ambulance services has benefited over a crore of people in Jammu & Kashmir and Ladakh so far.
BVG ambulance service is India's first project where a qualified doctor attends to the patient in an ambulance with Medicines & emergency life-saving equipment, as compared to just a paramedic in non-BVG ambulances across India. The importance of Doctors taking care of patient in Ambulance can be gauged by the fact that BVG JKEMS has served total 1.23 lakh emergencies since 24 March 2020 to 15 January 2022. This include handling around 400 child birth in ambulance, around 12,000 Covid Patients and 750 ventilated patients. Because of this committed & quality service Jammu & Kashmir State Government has also awarded BVG with 'Sahuliyat Kashmir' award for contribution towards COVID-19 relief efforts in the state.
The popularly known 102-108 Ambulance services covers population of more than 1.25 crore spread across 22 districts covering places such as Anantnag, Bandipora, Baramulla, Budgam, Doda, Ganderbal, Leh, Jammu, Kargil, Kathua, Kishtwar, Kulgam, Kupwara, Phulwama, Poonch, Rajouri, Ramban, Reasi, Samba, Shopian, Srinagar and Udhampur among others. With J&K EMS there is tremendous rise in providing Health Care facility in rural, hilly and tribal areas since its launch on 24 March 2020.
Choudhary Mohammed Yasin, IAS; Mission Director, National health Mission, J&K, acknowledged Bharat Vikas Group, India, Ltd JKEMS team for serving all Medical Emergencies /COVID Suspects/ Positive Patients Health system preparedness and response to COVID-19 Pandemic in the UT of J&K.
Yasin also commended the prompt services by the entire team of Bharat Vikas Group, JKEMS professionals for successful implementation and operationalization of JK Emergency Medical Services on behalf of Department of Health & Medical Education J&K & National Health Mission, J&K in Particular.
The types of emergencies responded include: Labour/ Pregnancy – 35%, Medical – 38%, Covid-19 – 16%, Trauma (Vehicular) – 3%, Trauma (Non Vehicular) - 3%. High quality pre-hospital care was provided in terms of increased institutional deliveries and reduced infant and maternal mortalities.
Hanmantrao Ramdas Gaikwad, Chairman & Managing Director (CMD), BVG India Ltd., said, "With the new additions, BVG India now have a strong fleet of 511 ambulances across J&K and Ladakh UTs.  This includes 145 Advance Life Support and 66 Basic Life support ambulances under Dial 108 & 300 ambulances under Dial-102 Service." He added, "BVG's pioneered initiatives such as ambulance equipped with defibrillators, ventilators, blood pressure monitoring equipment, pulse oximetry and medical grade oxygen delivery systems with all life-saving medicines and first in India to provide doctors with ambulances had played key role in saving lives of crore people who were in need of critical medical assistance."
Moreover, the ambulances have been integrated with 108 Centralized Call Centre. In addition of which many Transport Ambulances are fitted with Vehicle T]racking Management System (VTMS) have also been integrated with 102 call centre to provide free transportation under JSSK Scheme which includes home to health institution, between health institutions and drop back home.
About every 10 minutes 1 Emergency case is served by J&K EMS Team. This System is integrated with 24X7 Emergency Response Center.
Over 1,200 professionals have been trained to serve in this project which include EMT (Emergency Medical Technician), Pilot (Ambulance Driver) and ERO (Emergency Response Office).
Over 800 Medical Emergency professionals like Doctors Para Medicos and Filed Administrative Staff, Drivers are serving under Bharat Vikas Group (BVG India) for providing the ambulatory services across of Jammu & Kashmir and Ladakh.