Budget 2020 is a budget of cuts to social welfare schemes: MP Dr Amar Singh
Reacts to Union Budget 2020-21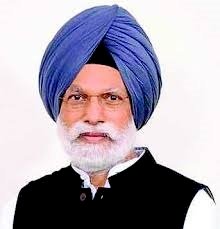 Fatehgarh Sahib MP Dr Amar Singh.


Ludhiana: Fatehgarh Sahib MP Dr Amar Singh today said that the Budget 2020 is a budget of cuts to social welfare schemes. "Its a denial of rights to farmers, the poor and the youth of India," he said in a statement issued here today.
Dr Amar Singh said that Budget 2020 highlighted that the Budget has greatly reduced allocations for Food and Fertiliser subsidises, MGNREGA, Skill Development and scholarships. Dr Singh mentioned that food subsidy for subsidised rations had been reduced from Rs 1.84 Lakh Cr to Rs 1.15 Lakh Cr. Fertiliser subsidy has been reduced by Rs 9000 Crore, NREGA Budget too has been slashed by almost Rs 10000 Crore, Skill Development budget has been reduced by 34%, Scholarships and Grants to Central universities too have been cut between 8-10%.
Dr Amar Singh said that its a mystery as to who would benefit from this current budget when farmers, poor, students and the youth all had seen allocations to schemes essential to their well being reduced so drastically.  The primary responsibility of the Government is to ensure welfare of all sections of society, to reduce poverty, generate employment and make sure the youth of India are made ready for a better future. 
At a time when unemployment is at its highest, the economy is growing at its slowest rate in 20 years, it was the Government of India's duty to stand up and make sure that social welfare schemes started by Dr Manmohan Singh's Government got even more funds so to reduce the stress being felt by all sections of society.