BSF Troops recover 22 kg heroin along with arms and ammunition in Ferozepur sector
In three separate incidents, the BSF troops have recovered 22 Kg heroin worth Rs.110 crores in three separate incidents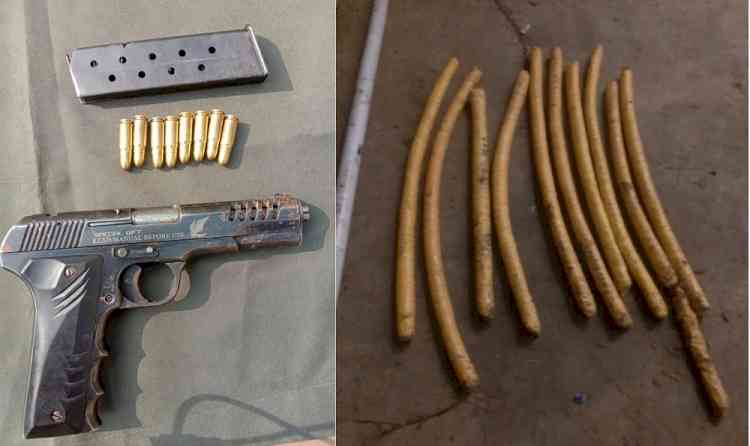 Ferozepur, January 11, 2022: In three separate incidents, the BSF troops have recovered 22 Kg heroin worth Rs. 110 crores in three separate incidents. Beside heroin, one pistol, one magazine and 8 live cartridges have also been recovered.
 
In first incident, the troops belonging to 103 Battalion recovered 10 packets of heroin weighing 19.375 Kg near BOP Amarkot. Along with heroin, the BSF troops also recovered one pistol, one magazine and eight live cartridges. The estimated cost of the recovered heroin is Rs.100 crores.
 
In another incident, the BSF troops belonging to 116 Battalion recovered one packet of heroin weighing one kg near BOP Harbhajan while in another incident 1 kg heroin (one packet) was recovered near BOP Muthianwali.