Bronze statue of Bhagwan Parshuram Ji to be installed at Shri Parshuram Ji Park: Ashu
Says statue being installed to promote our rich historical legacy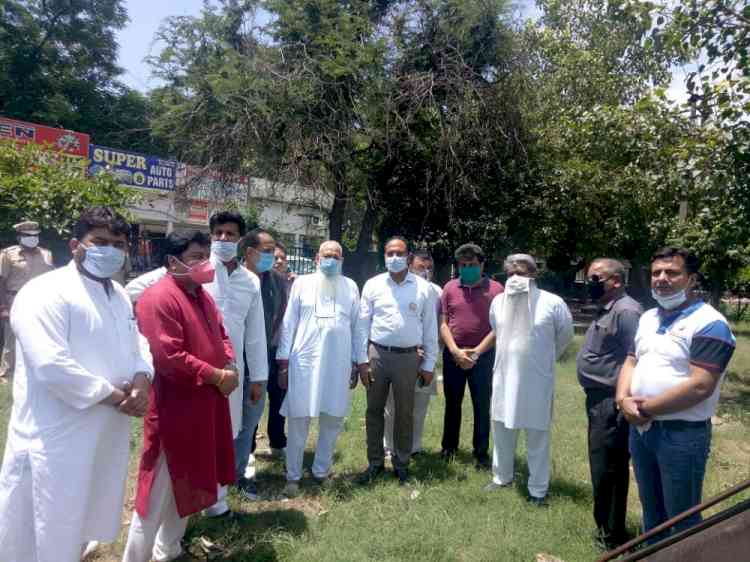 Ludhiana: Punjab Food, Civil Supplies & Consumer Affairs Minister Mr Bharat Bhushan Ashu today informed that in an order to promote our rich historical legacy, the Captain Amarinder Singh led Punjab government will be installing the statue of Bhagwan Parshuram Ji (6th Avatar of Vishnu Ji) in Ludhiana. He said that this statue would be installed at the Shri Parshuram Ji Park near Dholewal Chowk, here.

    Accompanied by Mayor Mr Balkar Singh Sandhu, Deputy Commissioner and several others, Mr Bharat Bhushan Ashu today visited the park near Dholewal Chowk where this statue is to be installed.

    Besides, the statues of Maharaja Agarsen Ji, legendary Sikh warrior Baba Banda Singh Bahadur, iconic freedom fighters Baba Sohan Singh Bhakna, Baba Maharaj Singh, as well as Father of Indian Constitution Dr. B.R. Ambedkar would also be installed in different parts of the state.

    Mr Ashu described the initiative as an instrument to connect the youngsters with the past of their ancestors. It has been decided to mark respect for great freedom fighters, reverend saints, valiant warriors, besides noted personalities, he said. Adding, he said that these iconic symbols would help create awareness among young generations about India's and Punjab's rich religious legacy, as well as historical and cultural heritage.

    He informed that the statue of Baba Maharaj Singh would be installed in his native village Uchi Rabbon in the district.

    Prominent among those present on the occasion included Pandit Rajan Sharma, IP Singh, Ashwani Sharma, Acharya Pankaj Shastri, Bhupinder Modgil, Kapil Joshi, Bhupinder Sharma, Pardeep Dhall besides several others.